MBS5: David DiMuzio Mini Concert
This is the final part of the Mindanao Bloggers Summit 2011. David DiMuzio, together with Carlo Rafanan, had a mini concert at Z Restobar last October 30, 2011.
Who is David DiMuzio? Actually, that is my first question upon receiving the news about his concert for MBS5. As usual, Google helped me get to know
The David DiMuzio
. He is a world-champion juggler, a singer-songwriter, and of course, a handsome guy. Upon my so-called "research" (well, stalking is more appropriate but research is more decent :D), I stumbled upon his latest song
Naiisip Mo Ba 
 and
Magic
 which brought me to his Youtube homepage. I instantly loved his renditions of the famous Filipino song such as
Pangarap Lang Kita
and his English version of
Hawak Kamay.
Now, let us bounce to the concert. Here are some photos from my camera and from Iligan Bloggers Society.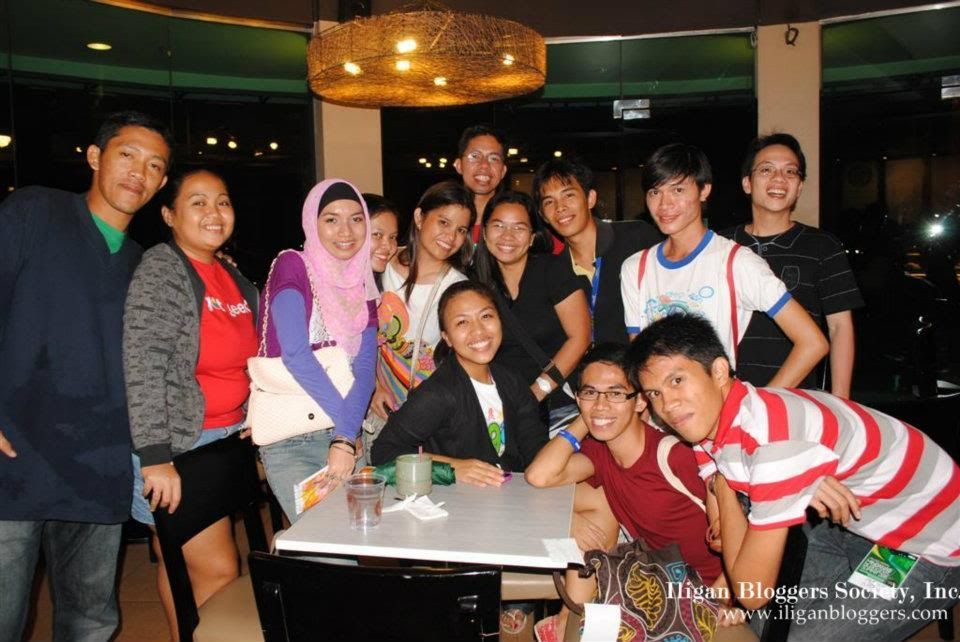 Before the concert, flocking around Anna Oposa. (@ CoffeeWorks, Iligan)
Same spot but now with David. Carlo is at my back too. Profoundly, Carlo is an Iliganon who has the voice of a rockstar. I am actually a fan of him. I admire guys who plays drums/beatbox/percussions. And Carlo plays beatbox. He rocks at it! :)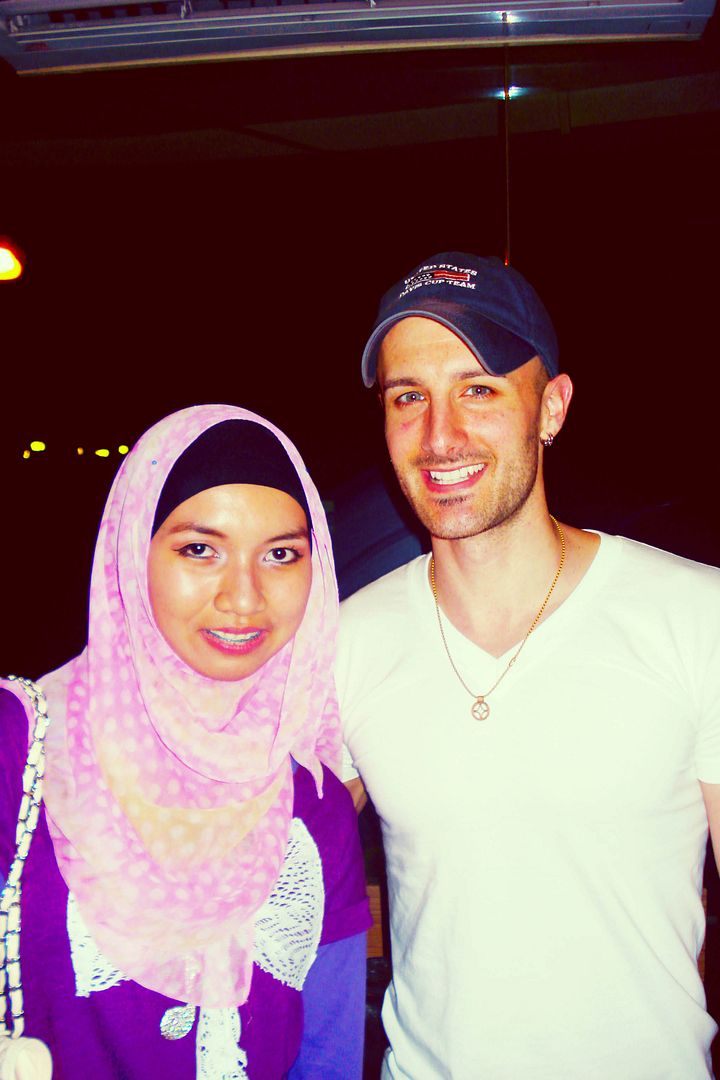 This is the part when everyone gets a chance to take photos with David. Ah! It's lovely how David actually smiled at each photo patiently even though he is tired from the road trip (from Cagayan de Oro City to Iligan City). :)
There is actually a bittersweet story behind this photo but I am not going to elaborate since I am a good girl. I do not want to whine here.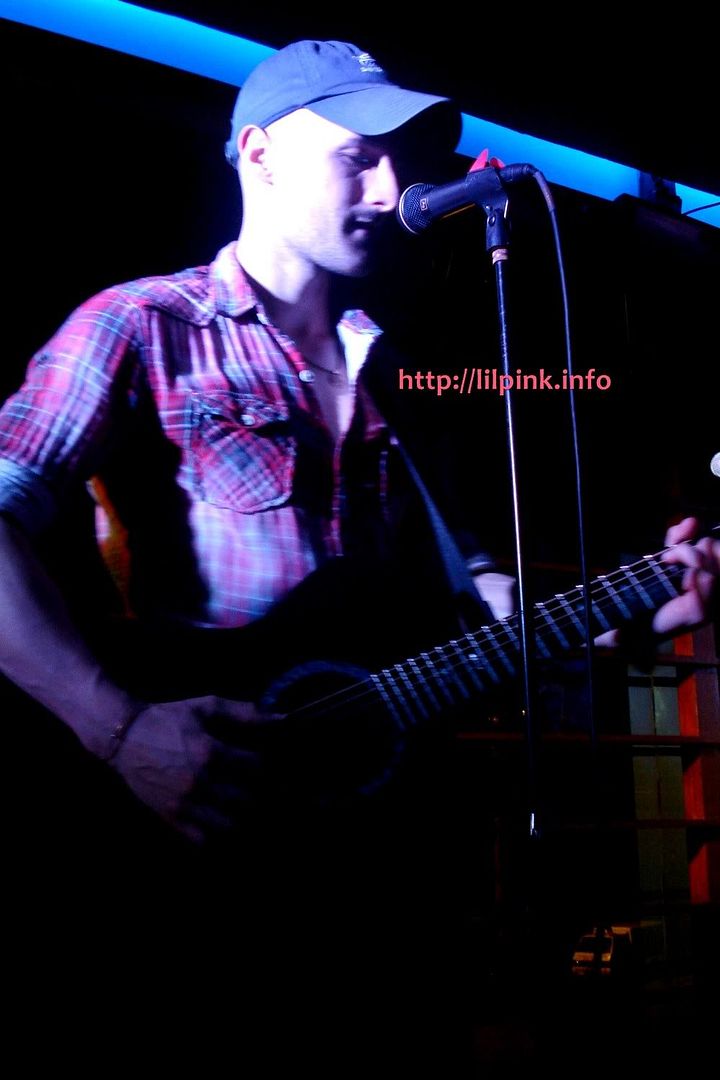 David and Carlo taking on the stage.
My favorite David DiMuzio song. There is a funny story behind this actually. David did not know or was asking Carlo what to sing next. Then, he asked, "Naiisip Mo Ba"? I eventually jolted, YES!!! haha. Why? I really love the song. Then, everyone laughed at my reaction.
Oh well, David noticed how pretty my digicam is! That's all that matters. hahah! You'll catch what he said at the beginning of the video.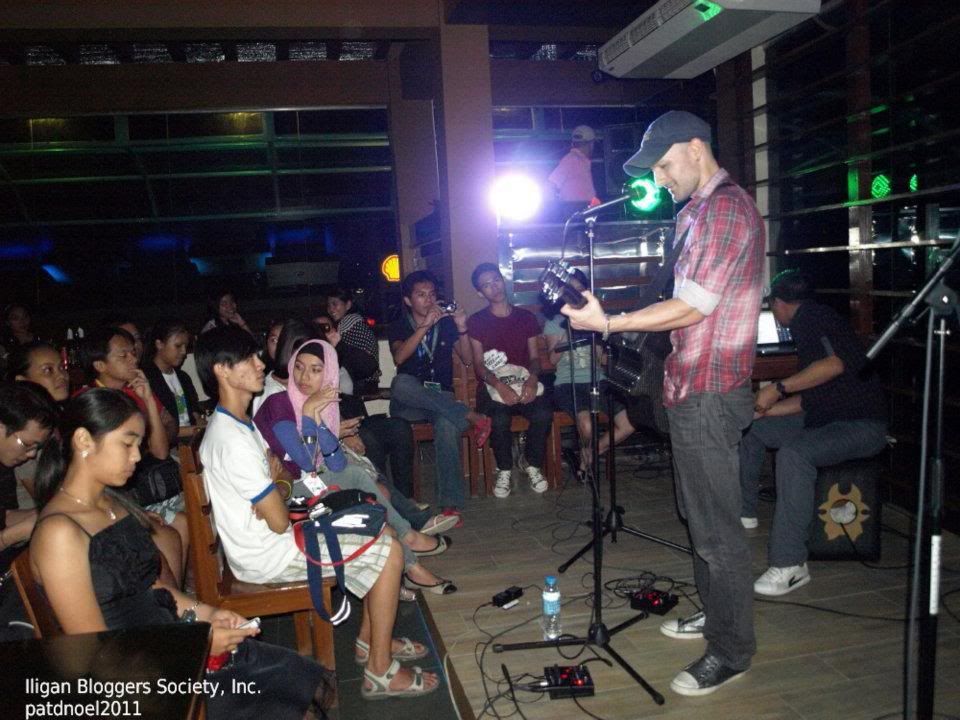 I did not see the camera.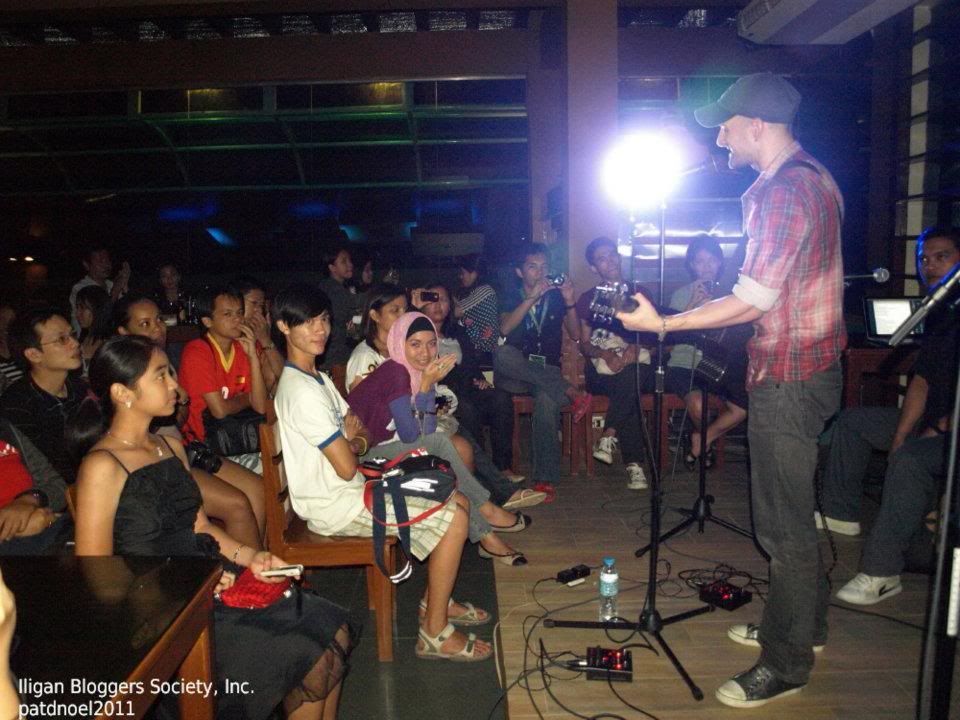 This time, I did. :)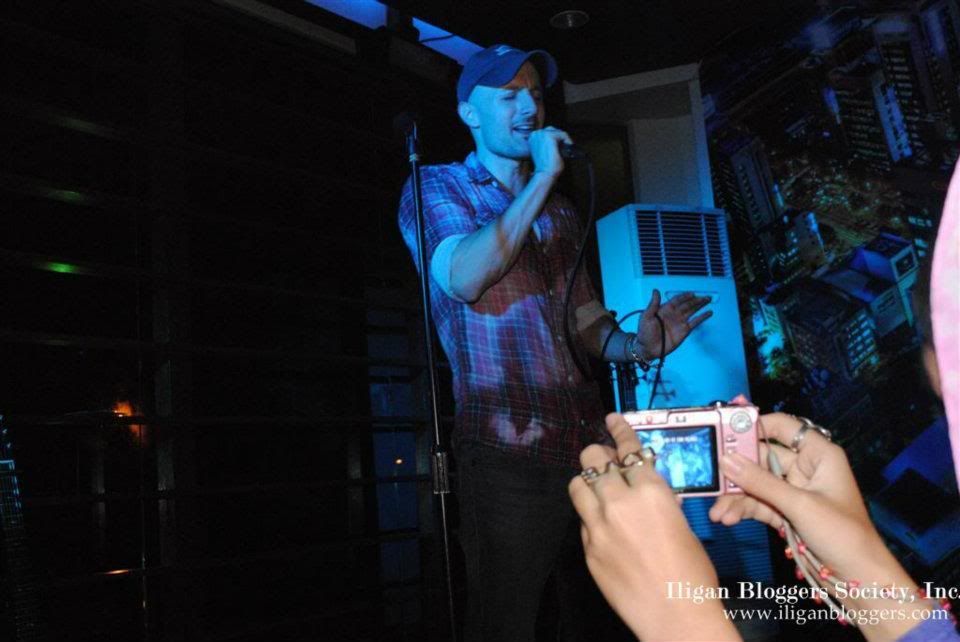 Me, taking a video.
Well, whaddayaknow? They love taking photos of my hand and camera. WTH! haha. However, this photo seems dramatic with David singing in the bg. Love it!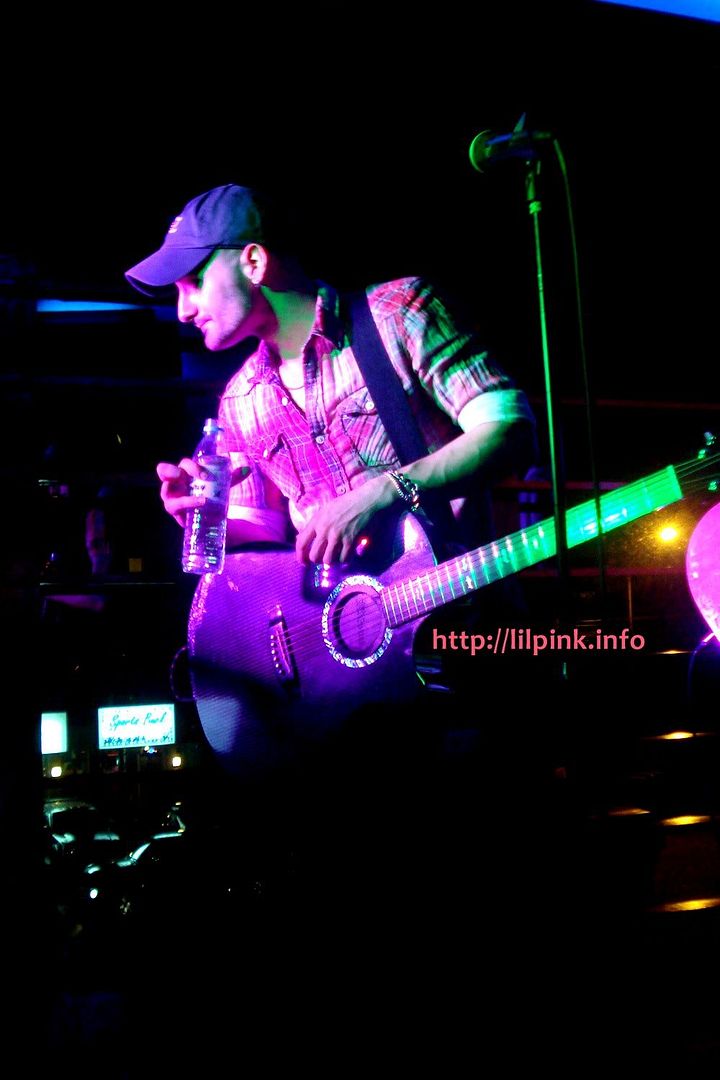 I just luuuurve this photo. ;)
After the concert, as expected, there is an autograph-signing. I bought a CD which costs Php300. David wrote a short message in it.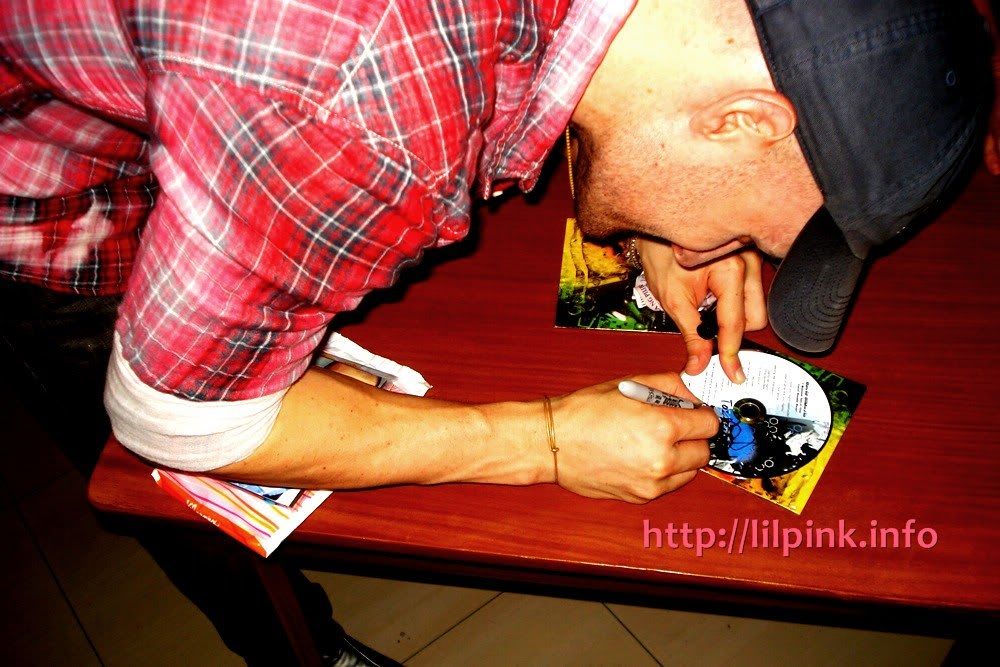 David signing CDs.
David's fans. They were shouting and super hyped up the whole event. I love their enthusiasm.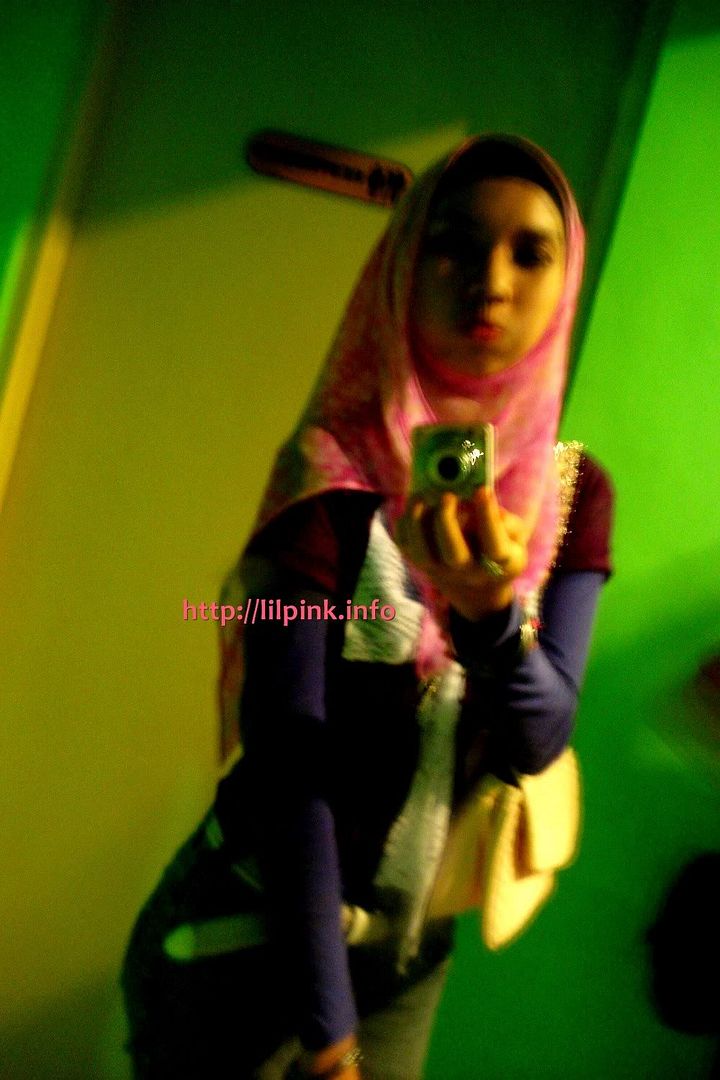 This happens when you make me wait! haha.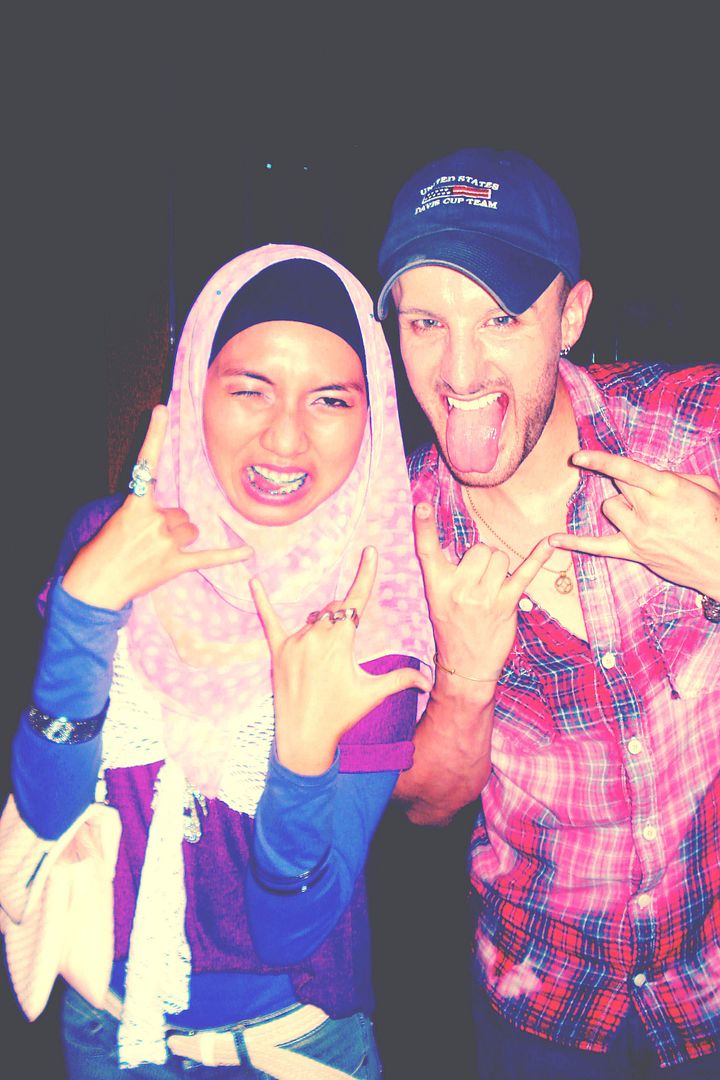 Because we both rocked! Here's our photo to end this post. Check out his super duper awesome Youtube account
here
.
PS (to DAVID) : Well, if you (David) would be able to read my post, will you please comment? Just for a souvenir. hahah. And oh, YOU ROCK!