Yesternight, I was busy making my schedule and to-do calendar. I also rearranged my study area to get a good start of the semester. I missed doing things such as those. It amazed me how I just went on without thinking of what would the outcome be.
Okay. That wire is out of place. WTH! It is the cable wire of our internet connection. =|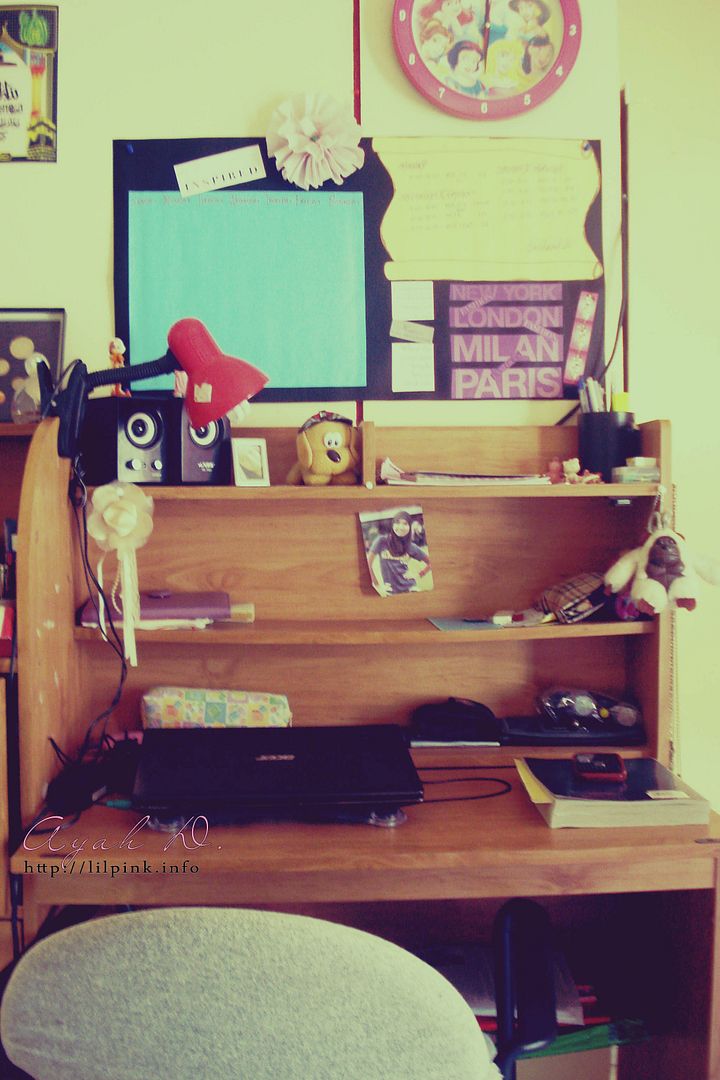 Front view. Please recognize and distinguish my creation. loooool. THE TO-DO CALENDAR and SCHEDULE. Obviously, Paris, Milan, London and NY were all cut-outs from a magazine. :D Too bad you can't see what is written. Ah. Crappy camera.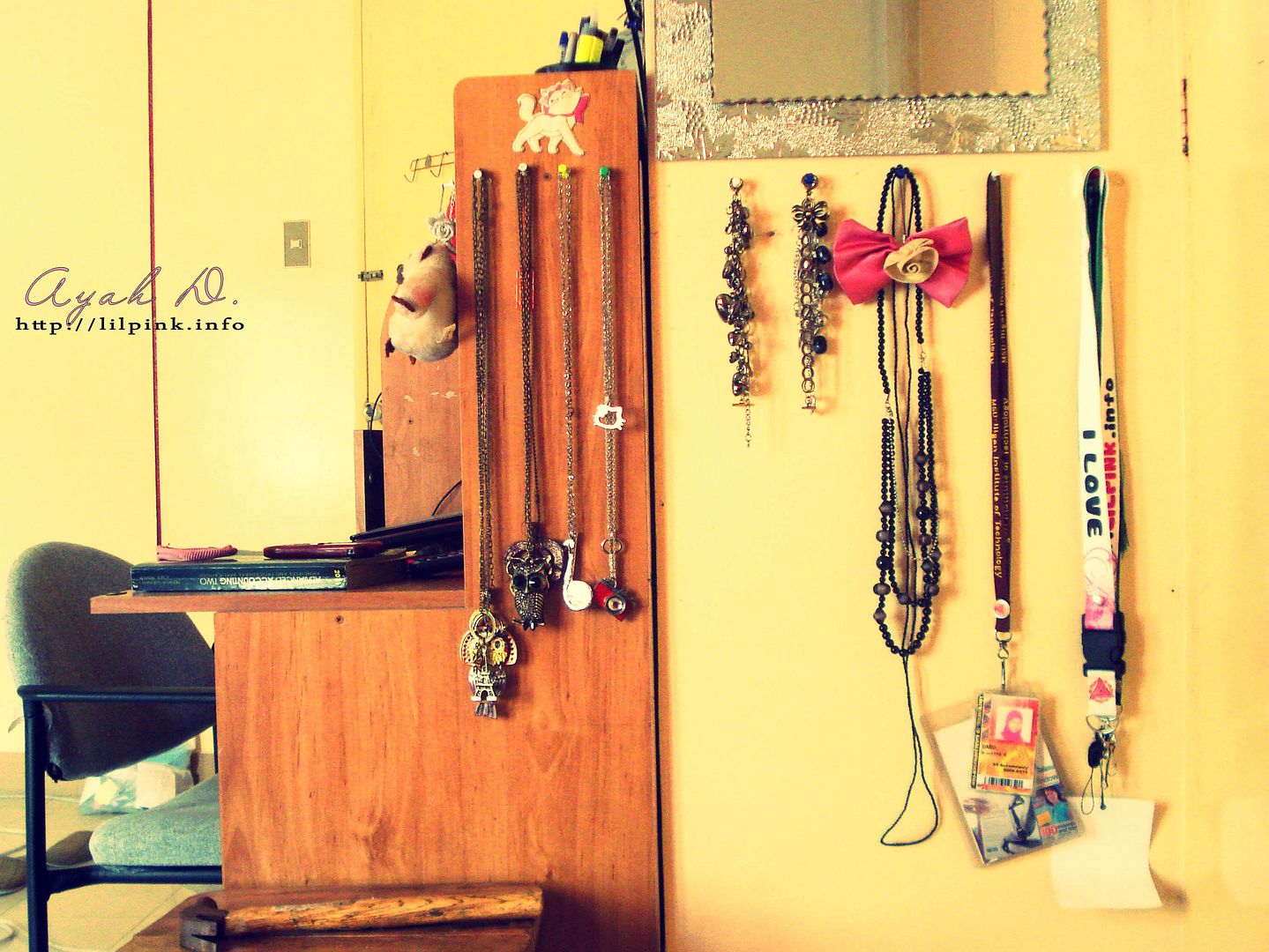 This one justified my carpentry prowess. Haha! Hammered down those cute thumbtacks/pushpins myself. I know, I am proud. :D I hung the most-used necklaces and bracelets, so I won't have to dig my jewelry box everytime I need them. Look at my ID straps and my gigantic ID. haha
Moving on with my story, I am actually ecstatic this time. I don't know why or how. I just am. Today, I went downtown to buy some cheap but cute notebooks and paperclips.
It is actually a pocket-sized notebook. Idk. I think the cover is a lil bit emo. The hell I care. I was after that capped chibi that is soooo kawaii.
This one is a leftover mini notebook from my sophomore level. Recycled it coz the cover is too kawaii.
The main reason why I loved those notebooks above. I just couldn't resist the kawaii pages.
The paperclips I bought. I told you I couldn't resist kawaiiness. haha. The letters of PARIS will tell you how huge the paperclips are.
Lastly, a Spiderman correction tape. WTH! This ruined the whole kawaii things. I couldn't find any other correction tapes. So, I had to settle with this one.
Guess what? Those things I bought cost only Php 78 (less than $2). I really love cheap finds.