I am not talking about myself. I am talking of a close friend named Malaya. We are batchmates in college but we've only been close to each other last semester. That's the time when she realized that I am an awesome person. haha. Funny coz we have similar nicknames. Well, I am accustomed already to having so many people with similar nicknames as mine. I mean, there is also another Kai in our batch. Haha. Talk about no-originality-kind-of person (talking about me). That other Kai is one of my close friends in college too. We have chemistry, right? hahah
Anyway, let's go back to the topic.
I will call Malaya as Aya in this post.
Do not mistaken her as me. Okay? Anyway the spelling of my nickname is even cooler. Haha. Mine's with an H, as in Ayah. :P
[caption id="" align="aligncenter" width="601" caption="Can you tell which is Aya and which is the dog? :D "]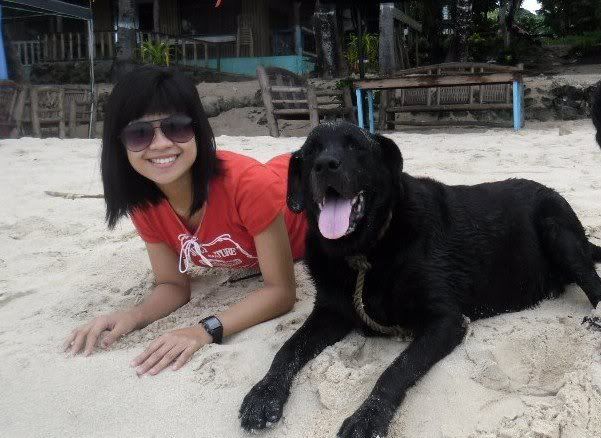 [/caption]
Aya is going abroad, Tennessee to be precise, for her scholarship in a college there. She is going to study there for about five months. She got accepted for a scholarship. Yeah. She is a cool nerdy person. Did I tell you that she is a scientist who is about to become a CPA? Ironic. She even wears glasses. Oh please! hahah. She is going to kill me when she reads this. Hey! I am an awesome person who blogs about awesome people. You know the saying,
a fisherman sees another fisherman from afar
. That kind of logic works with me as well.
[caption id="" align="aligncenter" width="601" caption="Us without Tingting who shot the photo."]
[/caption]
Last Monday, we had a mini despedida party for her. It was kind of sad saying goodbye to a friend. Well, it is for just a few months but everything will be different when she comes back. She will have new set of batchmates and so on. She just came here to say goodbye. So, we did some catching up. Actually, without her knowledge, Sol prepared a big card with all of our messages in it for her. I bet her eyes watered when she read our messages, esp. mine. wahaha :D
[caption id="" align="aligncenter" width="601" caption="Them pretty girls."]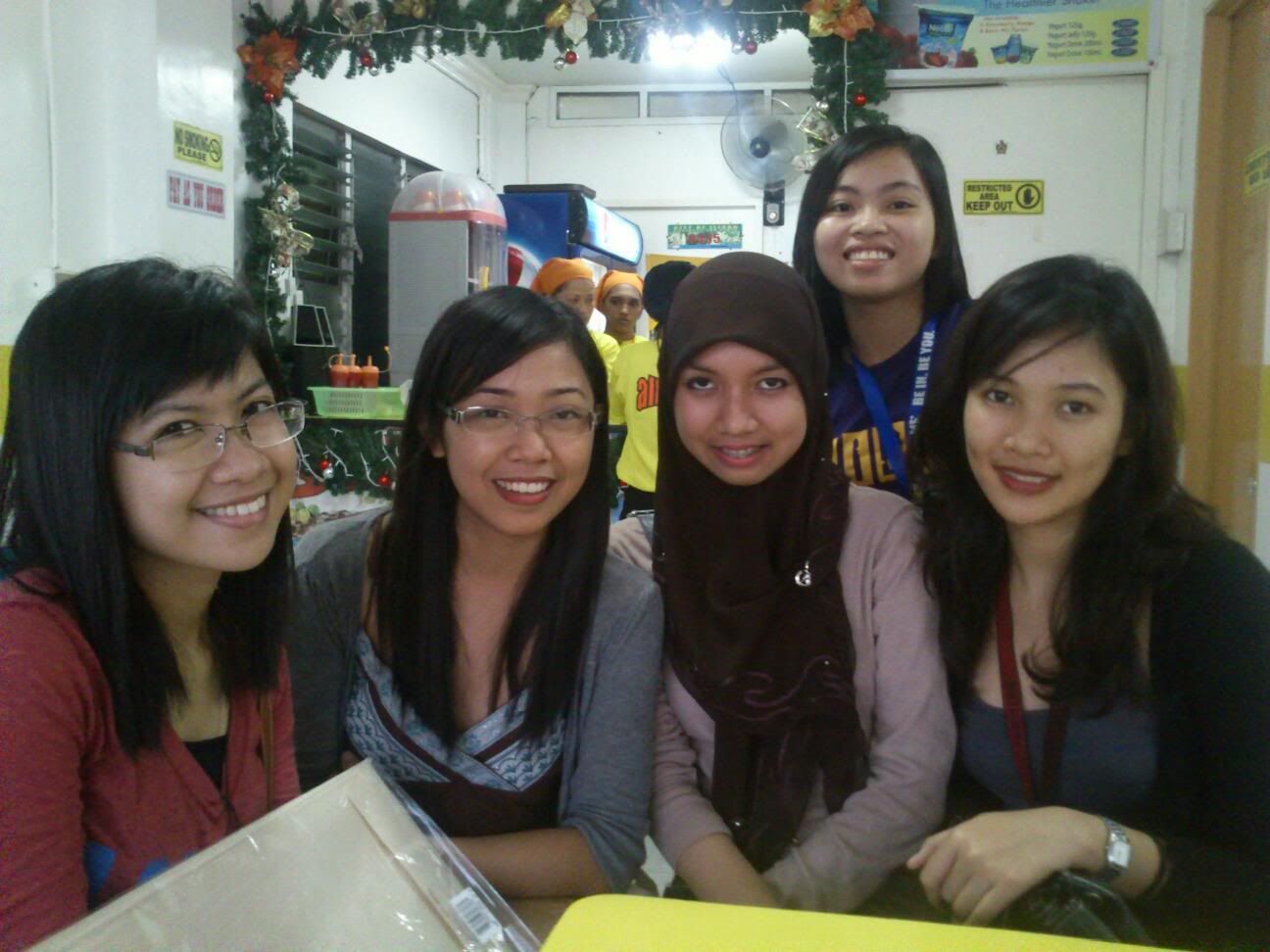 [/caption]
You see, Aya is someone whom you can talk with no matter what the subject or topic is. She has a say on everything which is cool. I mean, I don't have to look for a better topic to have a good conversation. The fact that she has a free-flow of ideas is really two-thumbs up.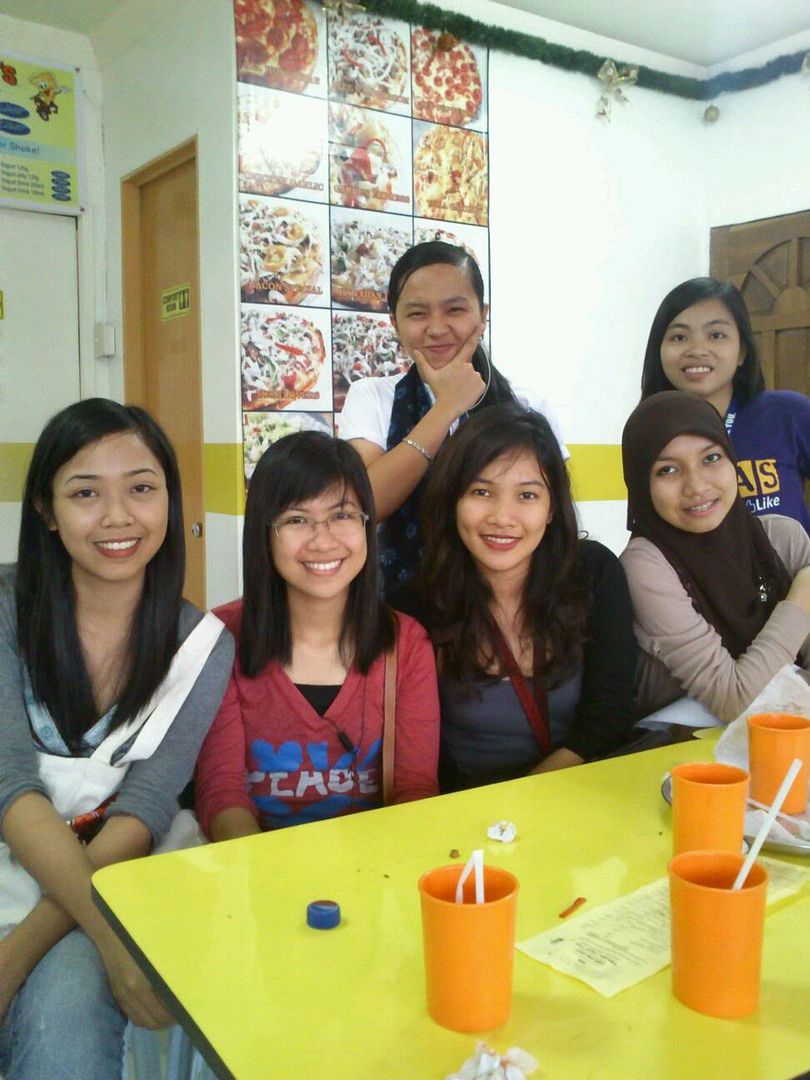 Today is her birthday. With high hopes, I wish that she had her blast this day and that she will have a great time in the US, of course, without forgetting my pasalubong. hahah I am such a meanie but that's what friends are - straightforward and frank.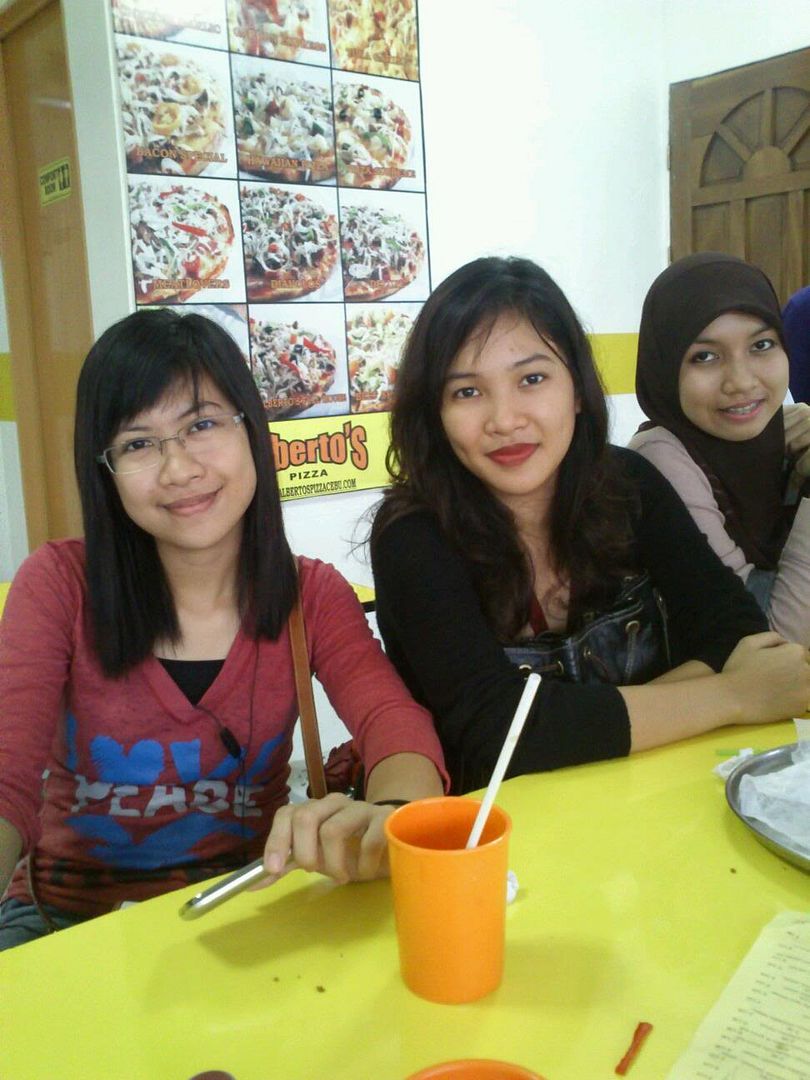 To Aya, I know that we've been chitchatting for such a short time only. I mean, hey, what can I do if you are so afraid to talk to a very cool person like me? hahaha. Kidding aside, for that short time, I'm glad I was able to talk and laugh with you. I wish you will find the one na! lol! JK! There are a lot of fishes in the sea. However, a pearl like you is not fitted to be with a fish. So, hanap ka na lang ng shell. haha. Anyway, happy happy birthday. Guess what, you just earned a lifetime hall of fame in my blog and I am glad. :) See you. God bless.