Before I start, I want you to know that you can also access this blog via
kaidarul.com
. Yey! :)
People sometimes ask me where I got my stuffs. So, I will reveal one of my favorite sites to shop.
Wholesale-dress
is truly one of my favorite places in the web to shop good clothes with affordable prices. Many of you know that I love looking for pretty stuffs with good quality but with really affordable prices.
Wholesale-dress
is one of them. The shop sells Japanese, Korean and other popular fashion items. The 24-hour customer services (through YM, Skype, and MSN) are available too.
So, which are my purchases from
wholesale-dress
?
Here are some of them:
French Style Lace Long Blouse White
Photo from wholesale-dress: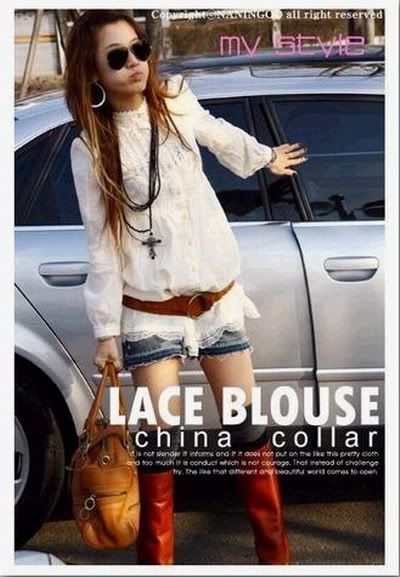 What makes me love the blouse is that you can use it for both formal and informal events. IT could go smoothly with jeans and leggings at the same time. Plus, it has a really classy style. The cloth used is very much good too.
-
Shawl Collar Deep Blue Shirt
Actually, this one has a shawl collar which is polka dots in black and white. I usually don't use them together. I use the shawl as a shawl. haha. It is indeed one good buy.
-
Photo from wholesale-dress: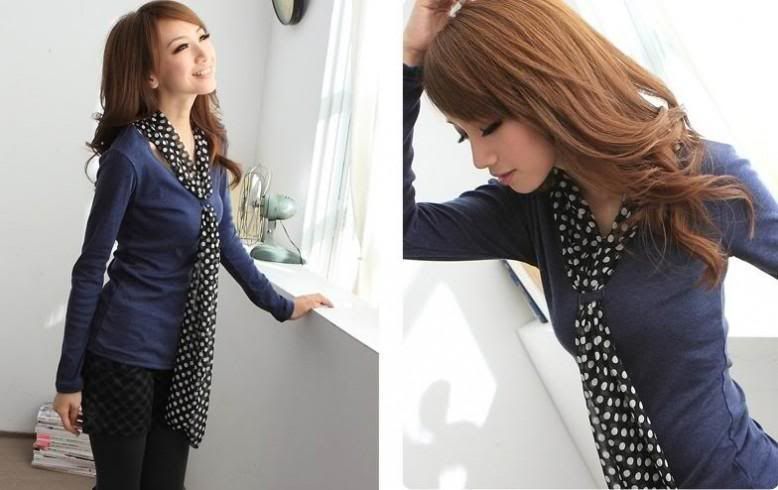 This one is actually made of cotton. I love wearing the shirt during hot weather despite the dark color. The cotton cloth gives me good comfort. And yep, that's the shawl I was talking about.
Here are some of the accessories I purchased. Photos are from
wholesale-dress
.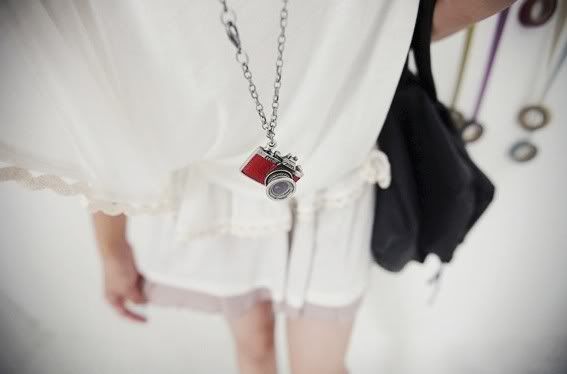 Korea Style Renaissance Camera Designed Necklace in Red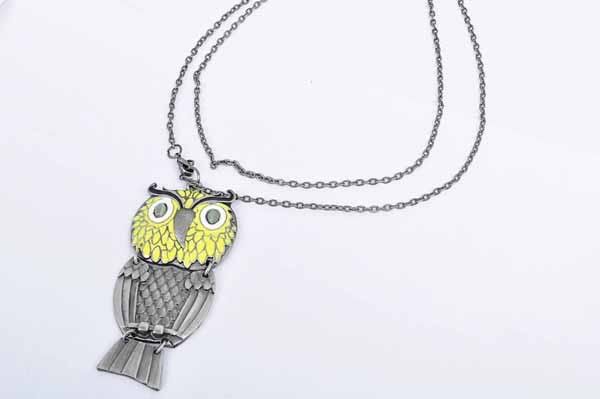 Owl Fashion Necklace N863 Silver
The nicest thing about
wholesale-dress
is that they offer affordable prices. There are tons of shipping they offer - from fastest to slowest, from expensive to cheap. As for me, I always choose the cheapest shipping cost which is ChinaPost. My purchases arrive at most 25 days after my purchase. I really don't mind waiting. haha. But if you do, you can choose EMS, UPS, or FedEx. And guess what?
Wholesale-dress
offers dropships too for those who are into businesses.
Another great thing is, though you choose the cheapest shipping, you can still track your package. Yeap! Tracking your package is not only available to high-cost shipping but also to cheaper ones like what I usually choose. haha
The best thing about wholesale-dress is still to unveil. What is it? The BONUS!!! Yes! Darn it! The BONUS! Everytime, wholesale-dress gives out an activity, you can either win bonuses or consumer points (which is convertable to bonus too). So yeah, up to date, I've received $70 bonuses already. I am looking forward to using my $20 standing bonus in the days to come! Thank you wholesale-dress . I hope, I can win more and more and more. So that, I can shop more and more and more.
PS: I am currently waiting for my purchases last month to arrive. Yay! I can't wait!!!