Today, mom and I had our bonding. We roam around the city in search of good cloths. For those who are my friends in facebook, they know that I am trying to learn sewing.
Then, we went into this Chinese store in town. There were loads of stuffs that I liked. However, I chose cardigans and some tank tops only.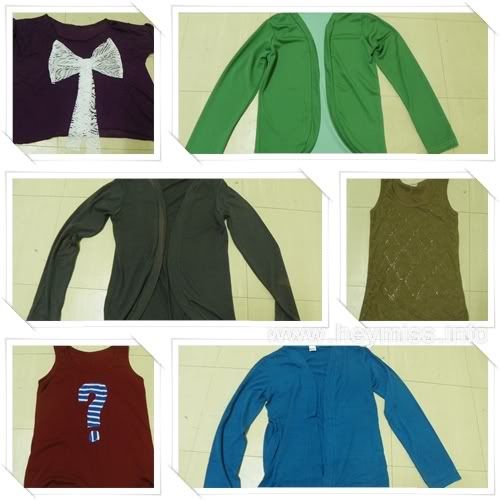 For the things above, I spent less than Php500 ($12). I loved every piece I got. I love how cheap they can be. I mean, if ever I get those pieces from the mall or the boutique, I will have to pay for it for a much higher price.
So, starting now, I am gonna be saying hello to more of cheap finds. Haha! As they say,
it's not about the signature of the dress but how the person brings it. 
So, do you buy things with no signature too? <3