English 8 is supposedly a writing class. Lucky us, our professor agreed to have a culminating event - a time to showcase talents and have fun.
Tuesday, October 18, 2011, the culminating event was held in rooms 204 and 205 of CBAA. The preparations took a half-day and it was really hard due to lack of time. However, it began on time and the show went on smoothly.
Here are some of the highlights during the culminating event.
During the preparations:
After half a day practices, rehearsals and preparations, the main event began at exactly 4pm.
Boys opened the show with their production number of Teach Me How To Dougie.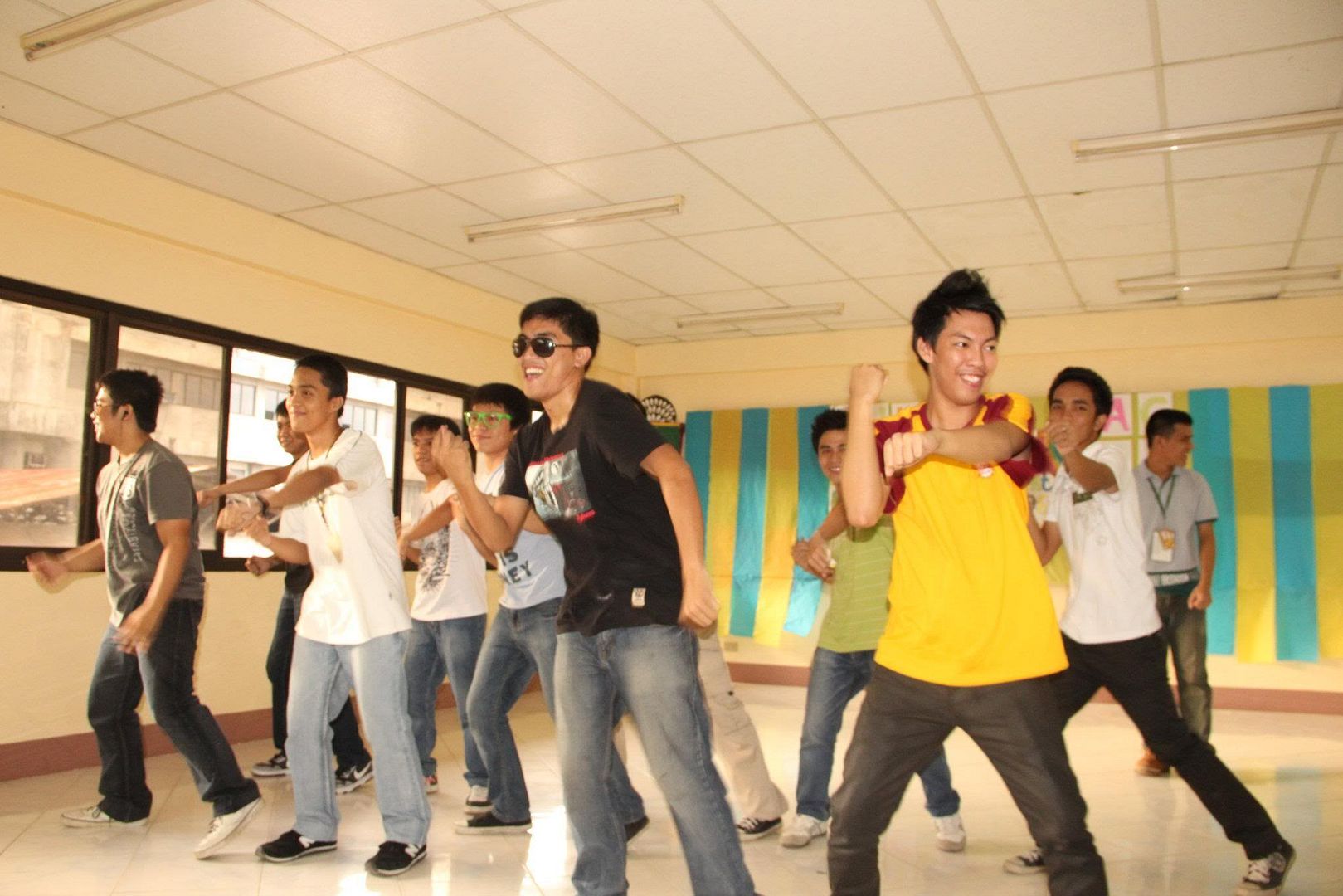 The girls, of course, have a prod number too. Most of us danced to Sweet Like Cola.
Up next is the song number by the band of 4Vidas, After Scenes (Like their page
here
).
Following the song number is a series of numbers from the students who were not from our batch, most of them from Psychology department.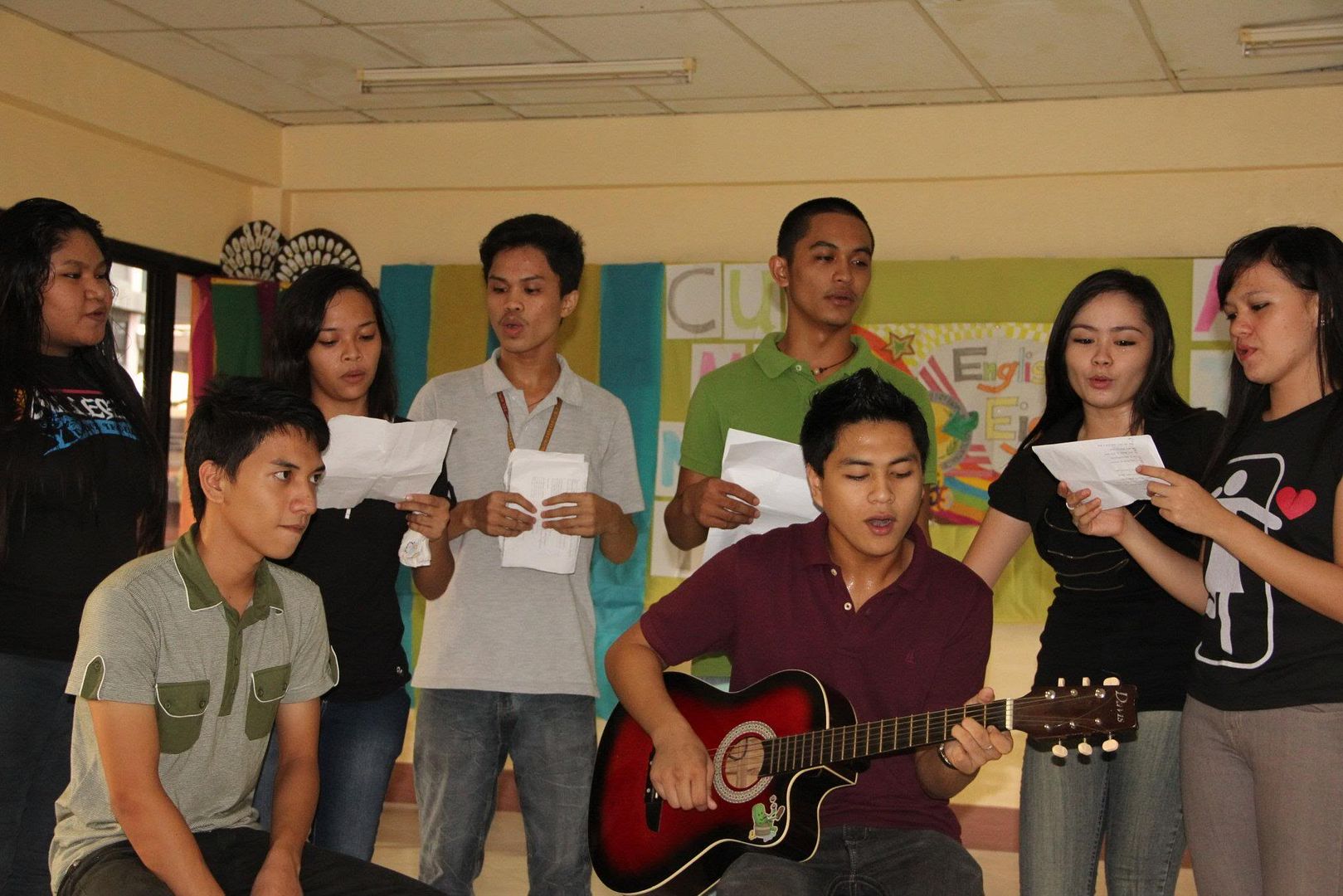 Carol and LT did a song number. They sang That's The Way It Is by Celine Dion.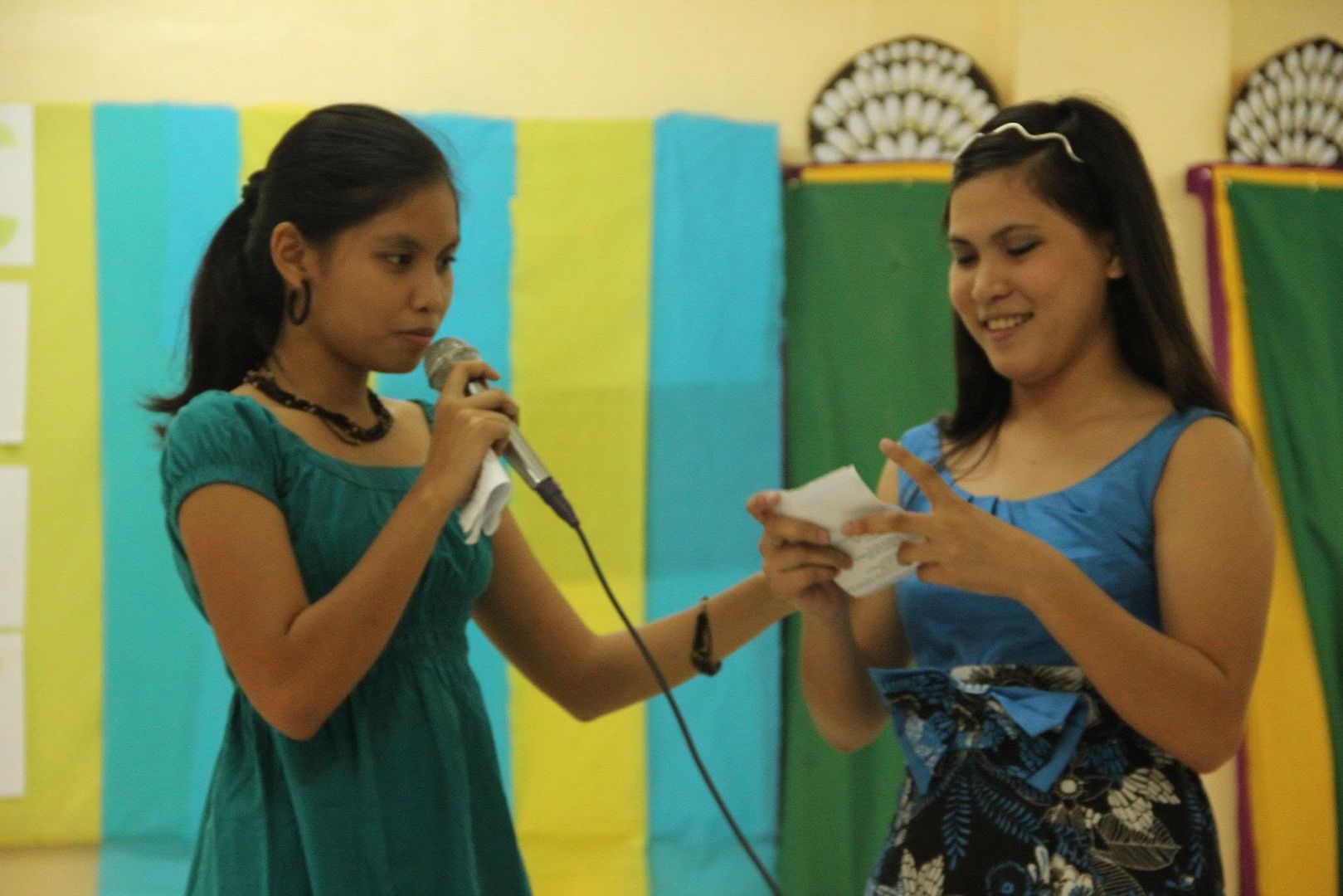 The dancers of 4Vidas hit the floor with numbers also.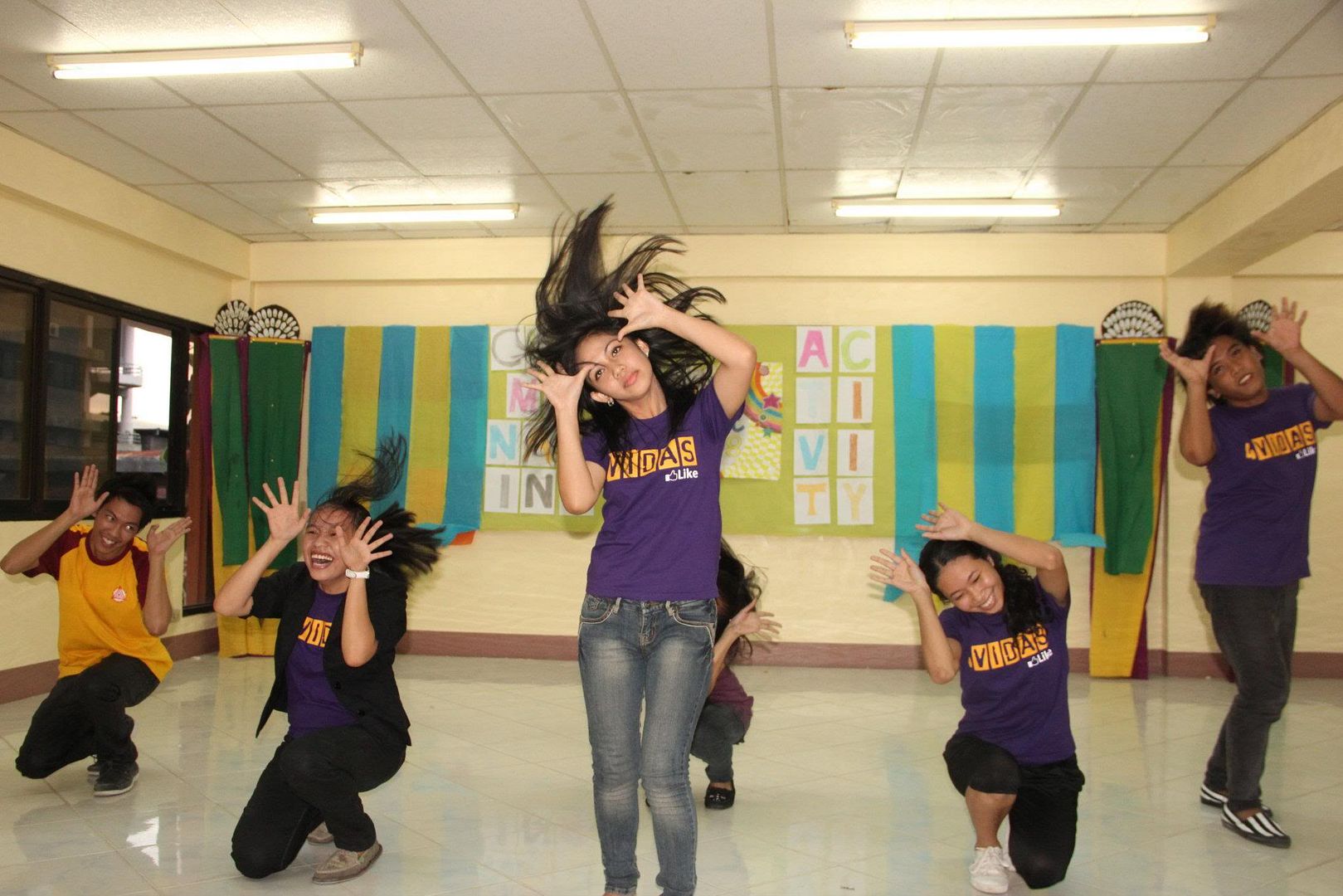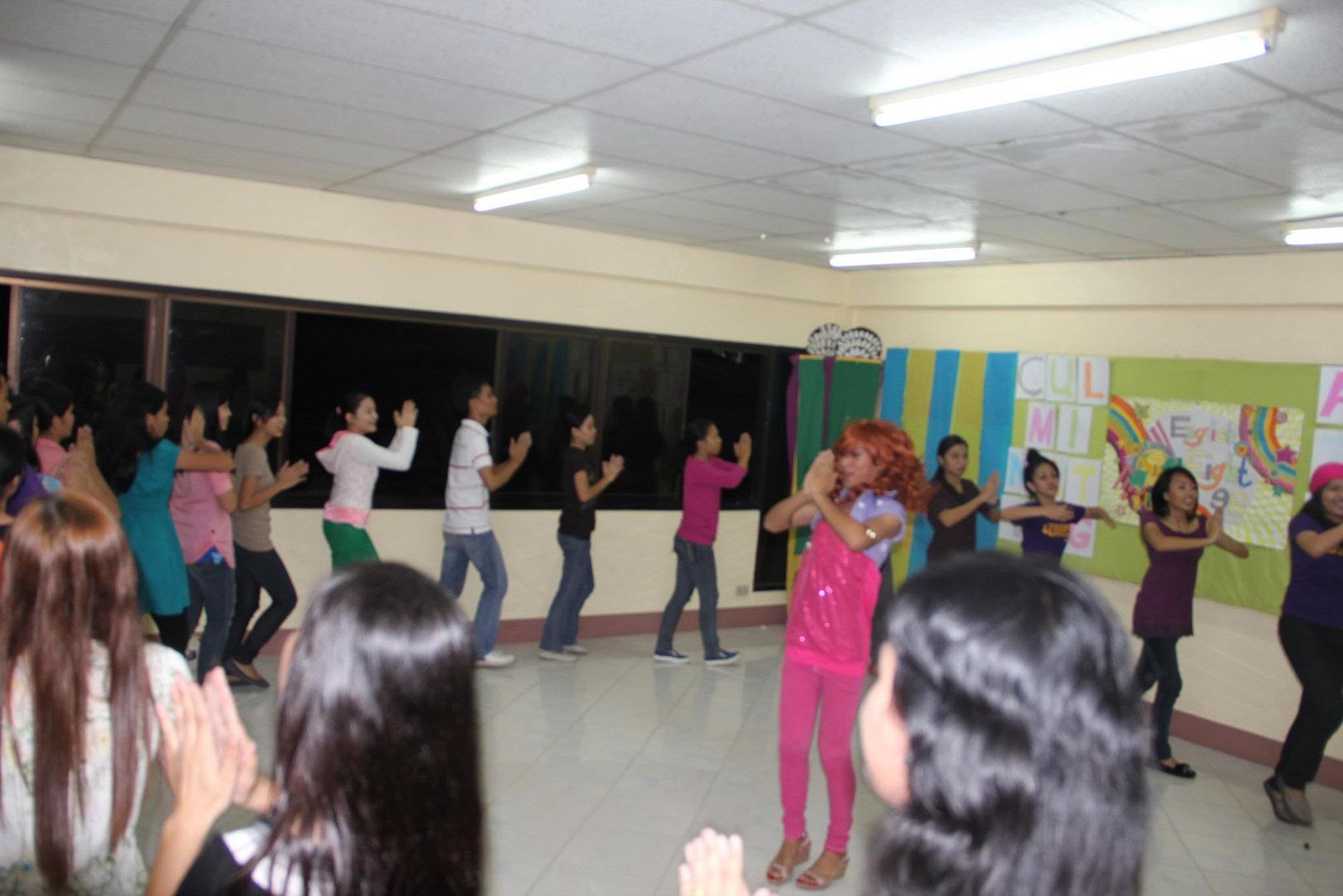 Aishieee and Fat sang for us. This was the first time for most of the 4Vidas to hear Aishiee sing. So, everyone was really happy to hear her voice.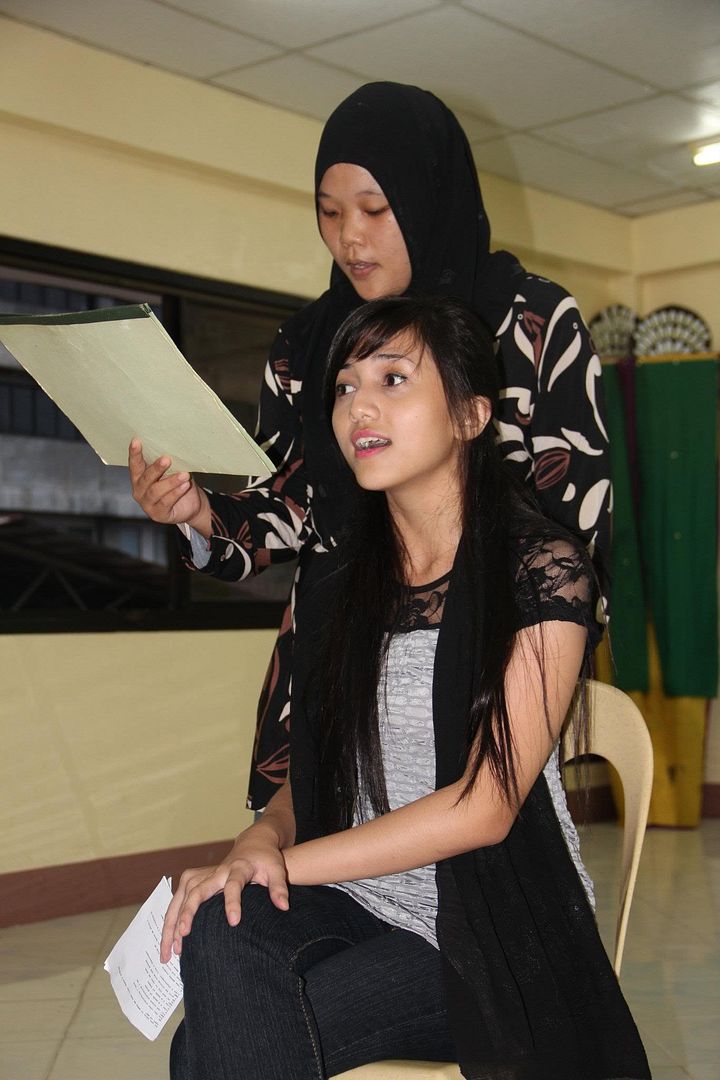 Everyone was taken away when this couple took the floor. Kate sang while Mar is on the guitar. Super kilig, I tell you. :D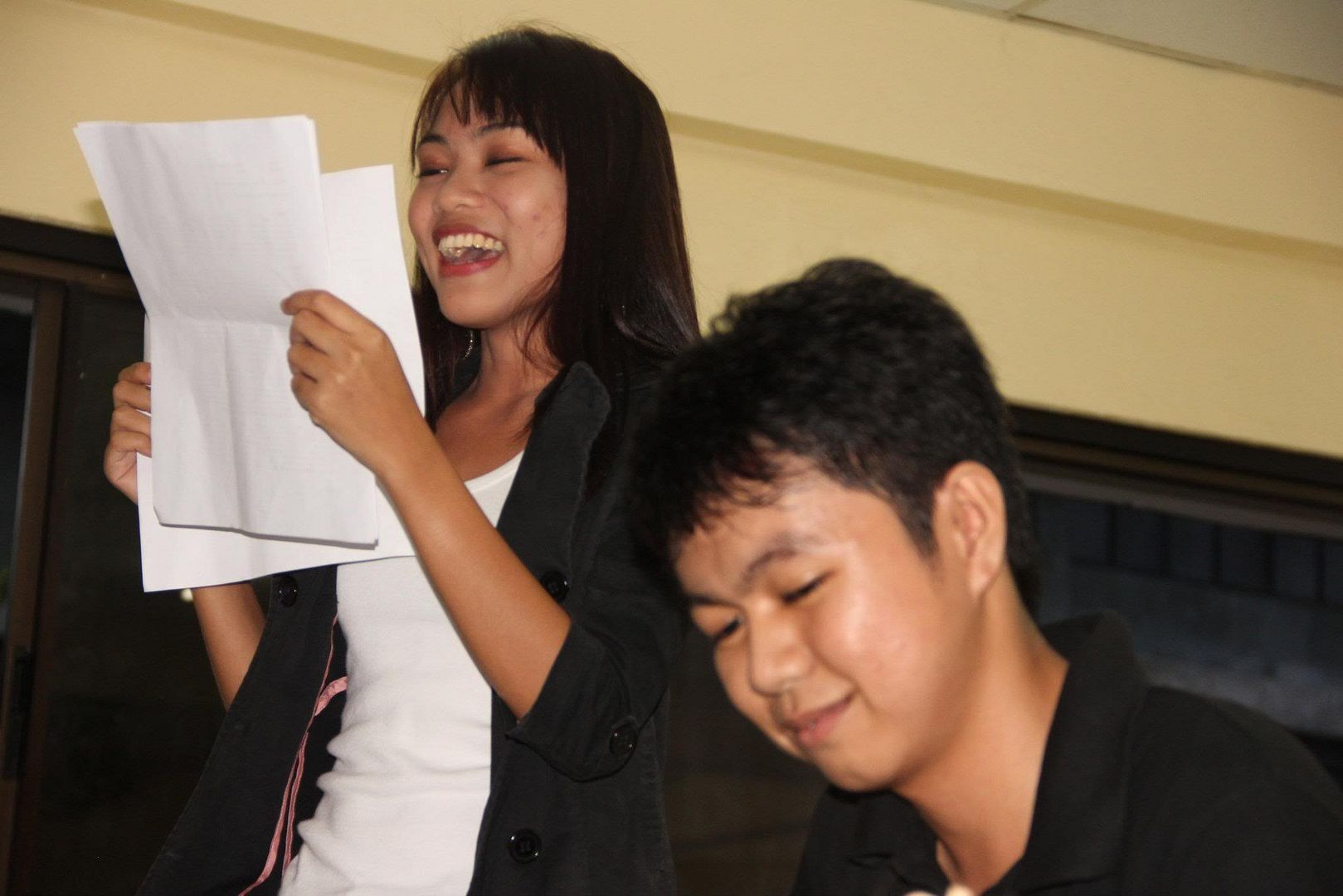 A series of advertisements were also a part of the program to keep the presenters going. The ads were fantastic and funny.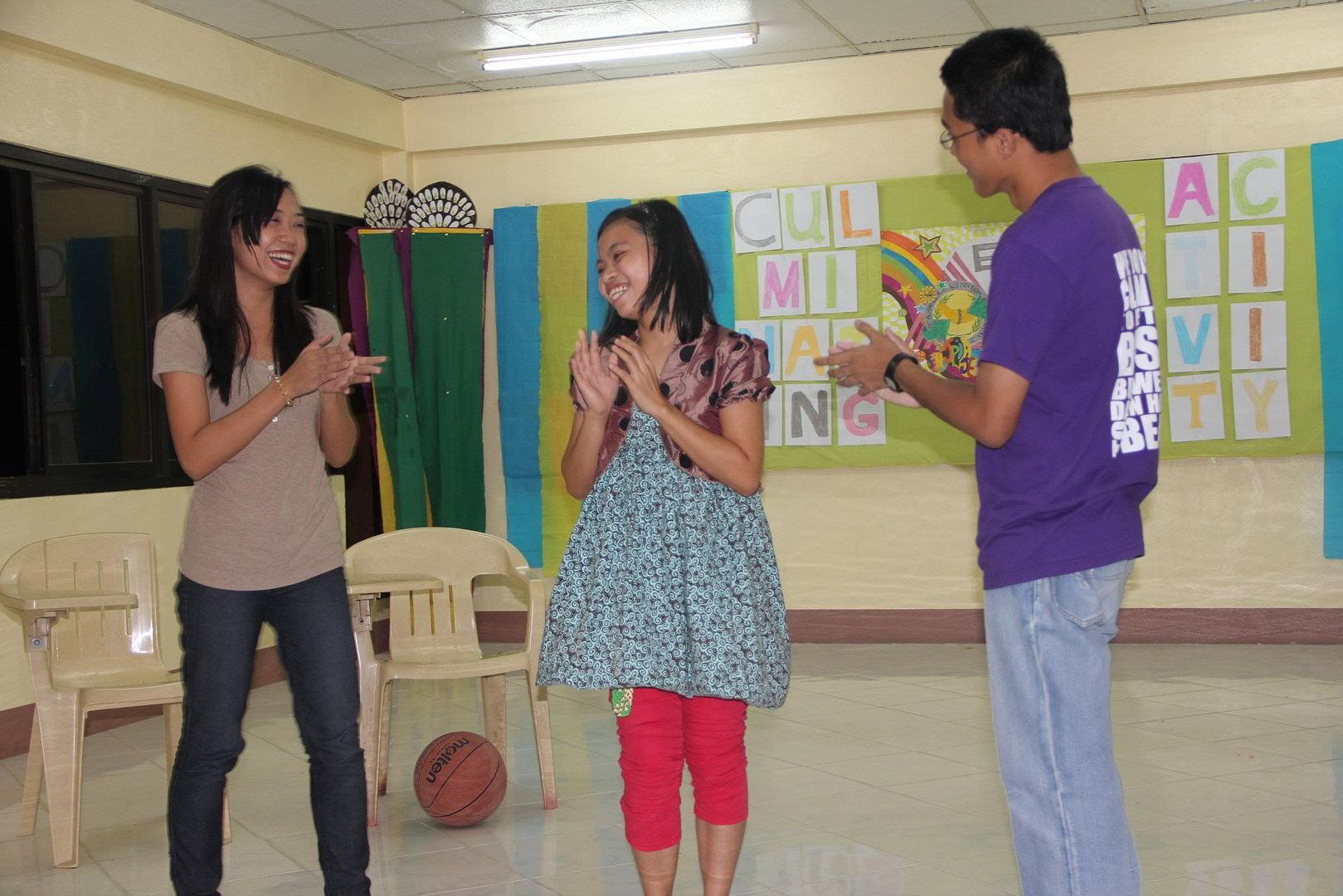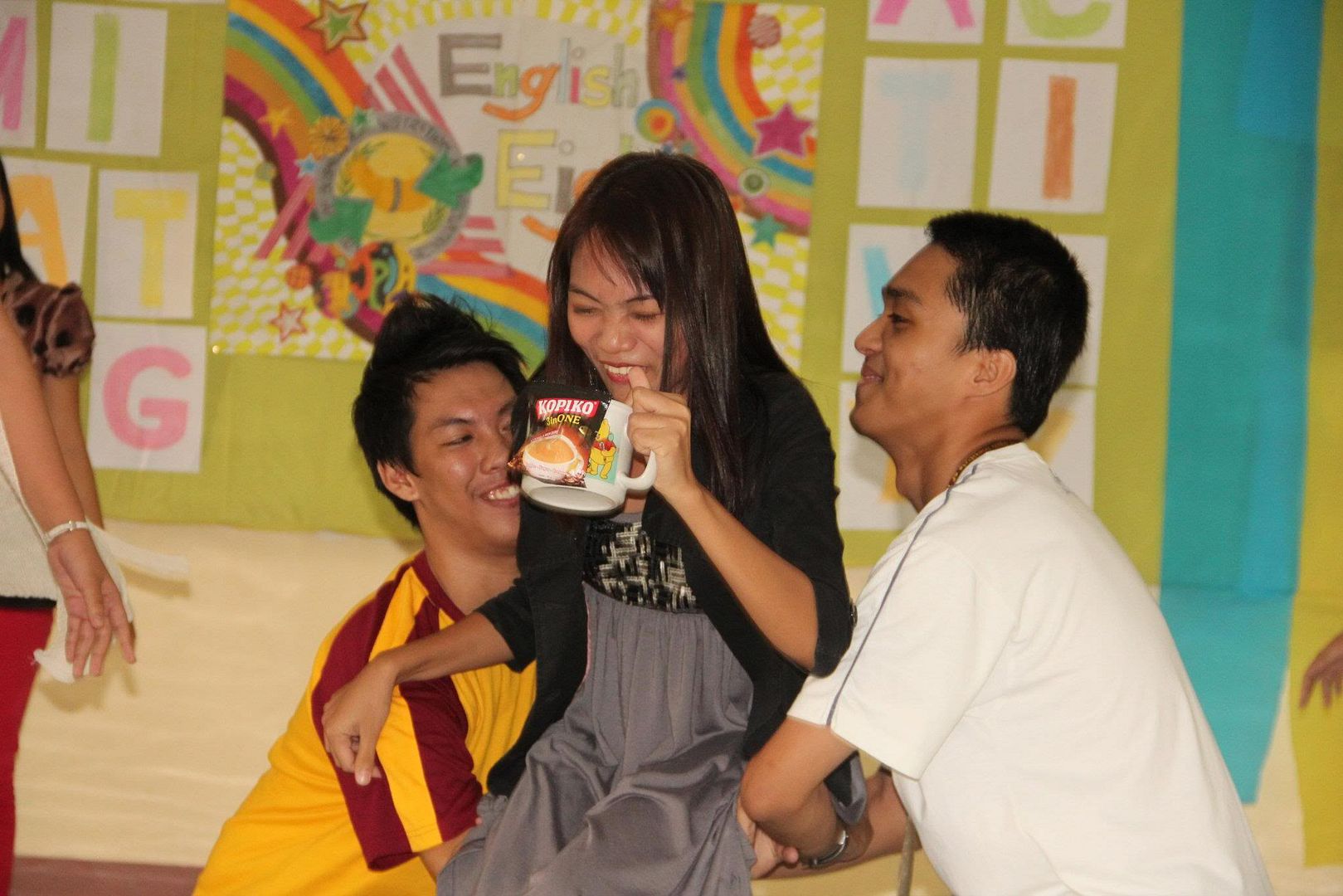 Of course, Mench and Jiggy presented their Lyrical Hiphop entry. We were all at awe when they took the floor. Truly exceptional talents.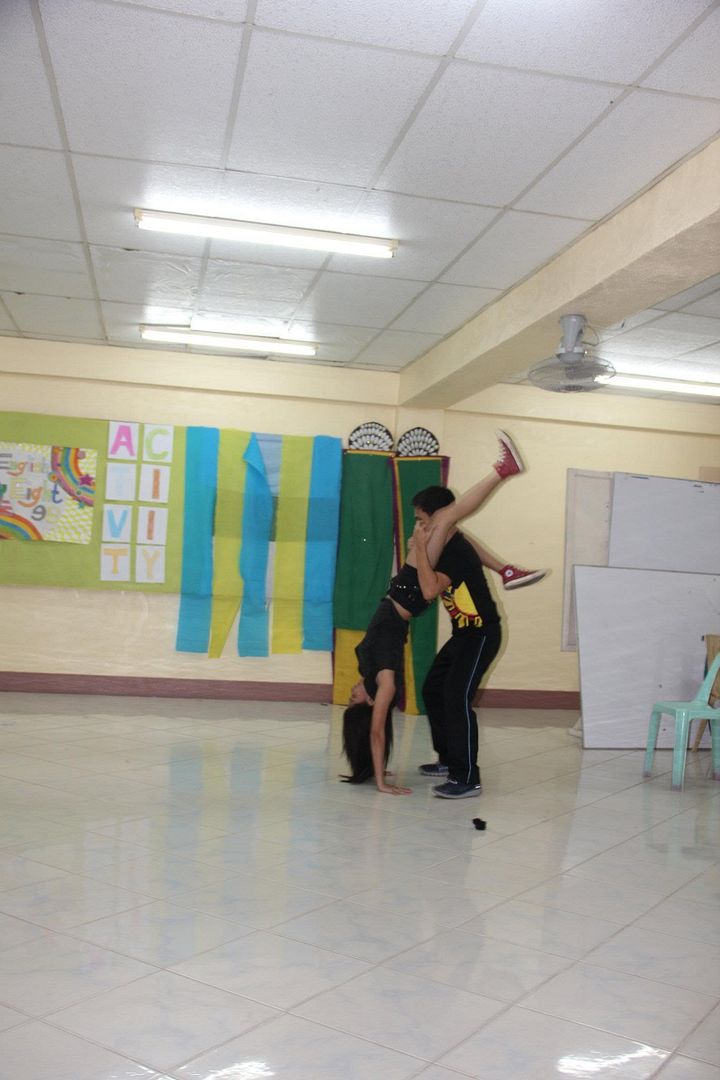 Joseph did a lipsync song number. It was really hilarious. We almost fell from our seats laughing - literally. Our mouths seem to be imitating him. haha
The highlight of the show was the Comical Skit of Miss Gay 2011. It was really funny. I will upload the video next time. It will be up in the next post, I think, or the post after that.
We were all laughing at the top of our lungs the whole time. It was indeed a one of a kind event.
Ending the program was another song number from After Scenes singing the original composition of Keithe Billones, "100%".
Of course, it is the theme song of our batch. We sang along and went to the front.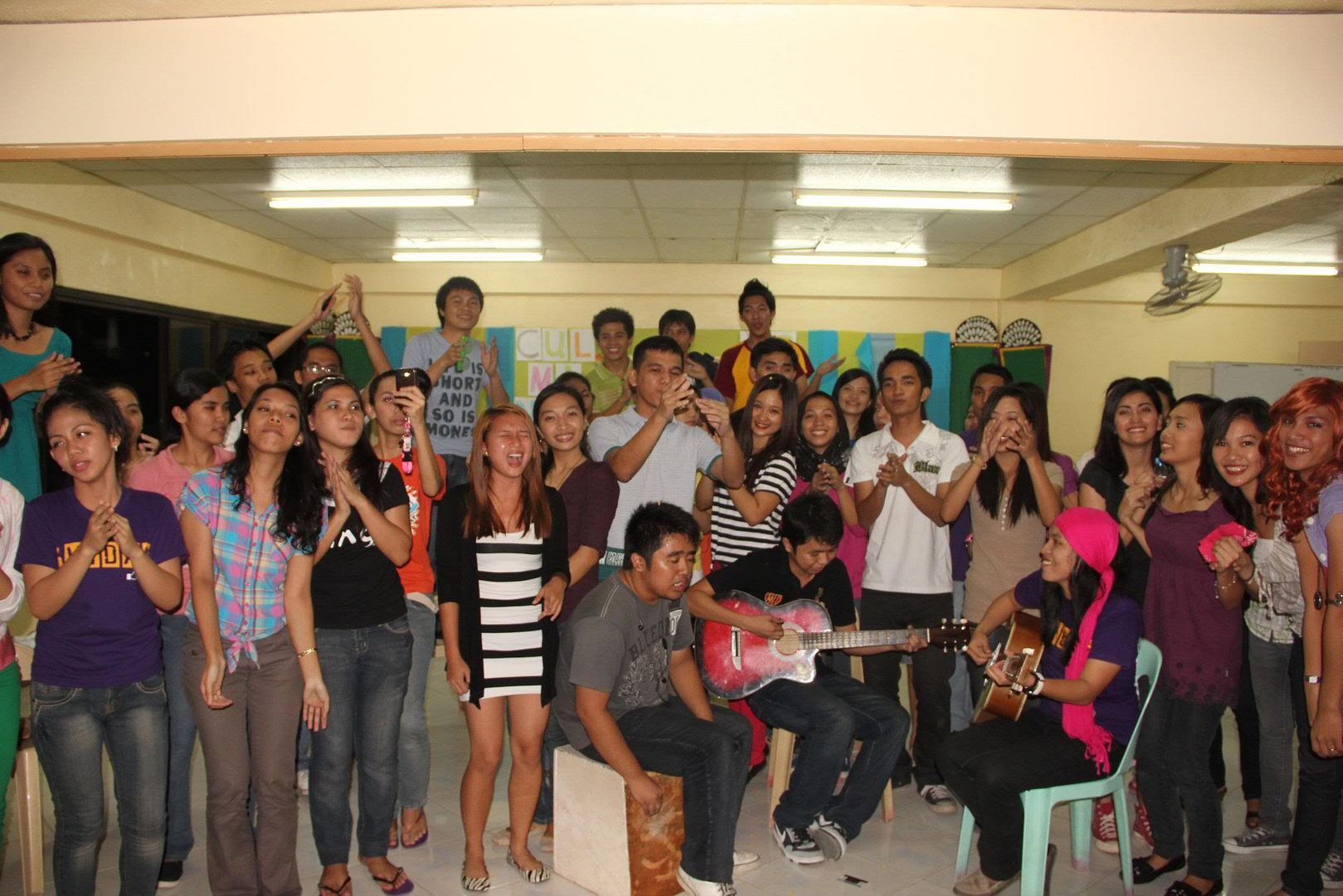 We ended the show with an inspirational message from our dear professor. She said that
she will never forget us and that we were more than just kids with brains. And that we were all game for whatever show to handle and perform for despite the lack of time
.
[caption id="" align="aligncenter" width="590" caption="our lovely professor."]
[/caption]
To top it all, a
family portrait
would not be missed of course. :)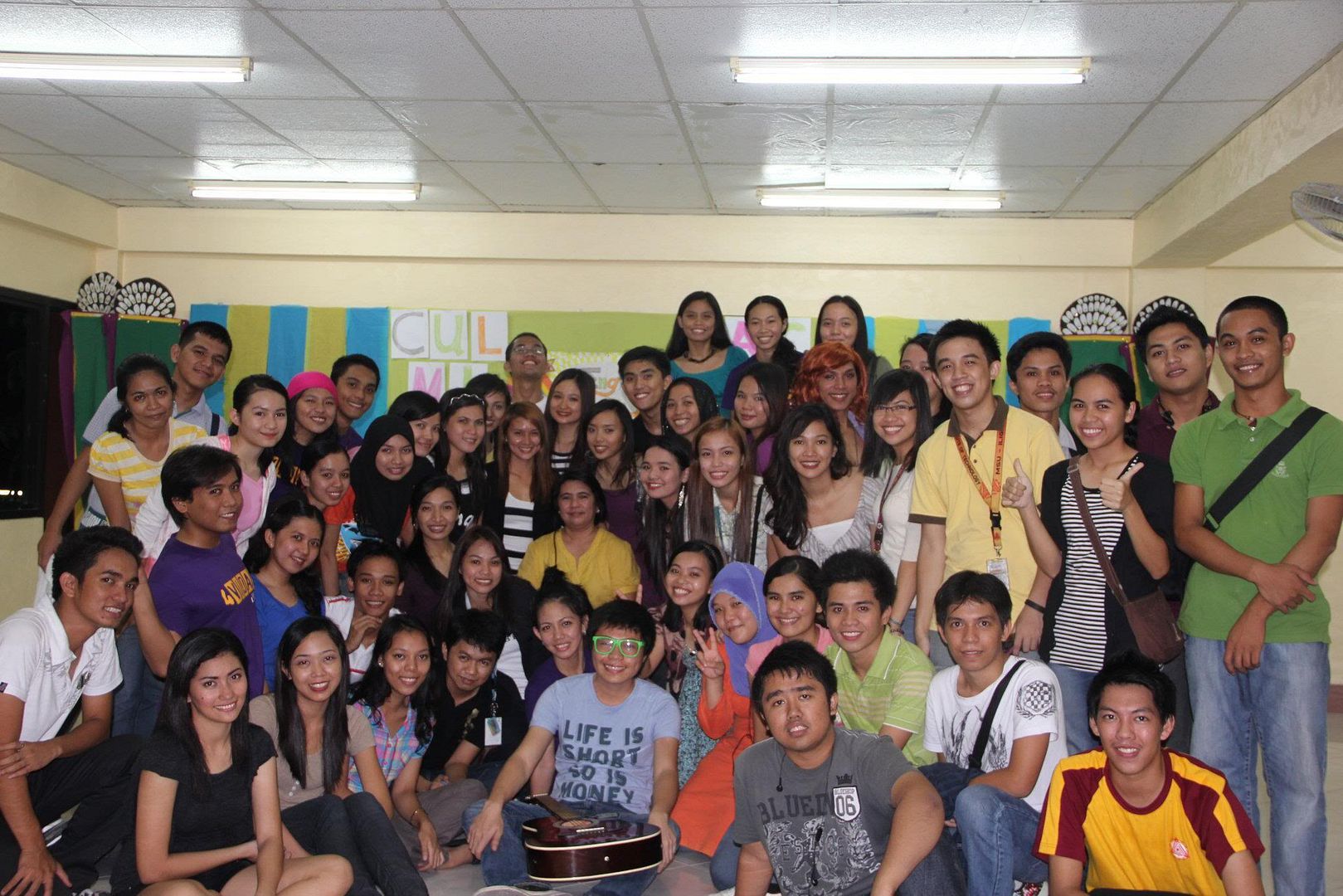 All the hardships for that day paid off. The show was successful. Everything went well despite some technical issues. The performances were superb. And the best thing about it is
our professor is happy
. We made her forget the problems of the world even for just a three-hour show. Everything was worth it. <3