Fashionable Darangen Dolls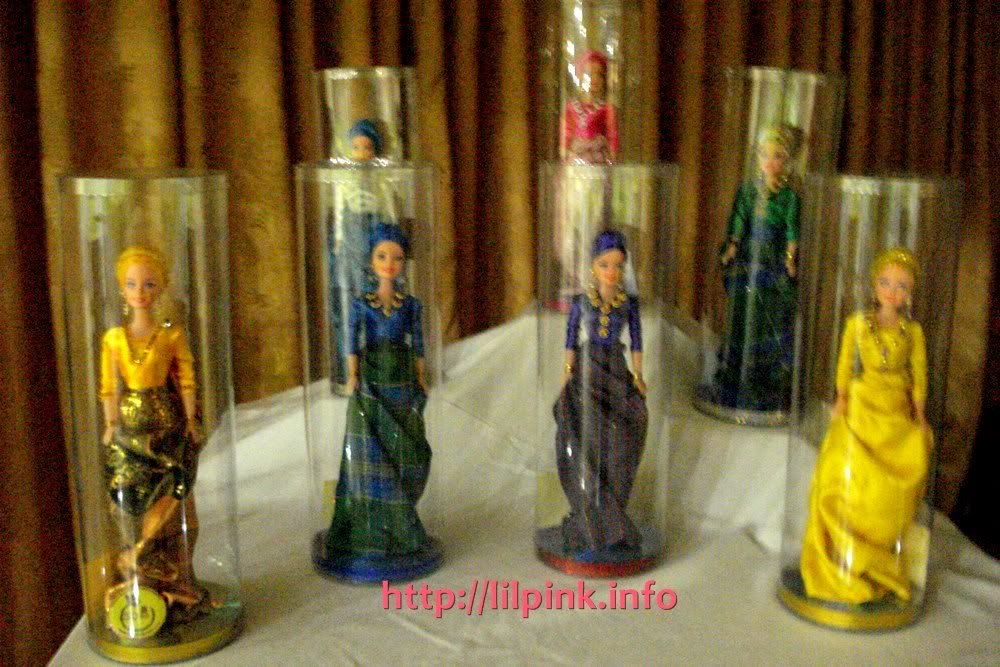 As you all know, Mindanao Bloggers Summit will commence tomorrow, October 29, 2011. I am so excited. In line with the event, I've actually set eyes on a Darangen Doll. What it is? Read the photo below: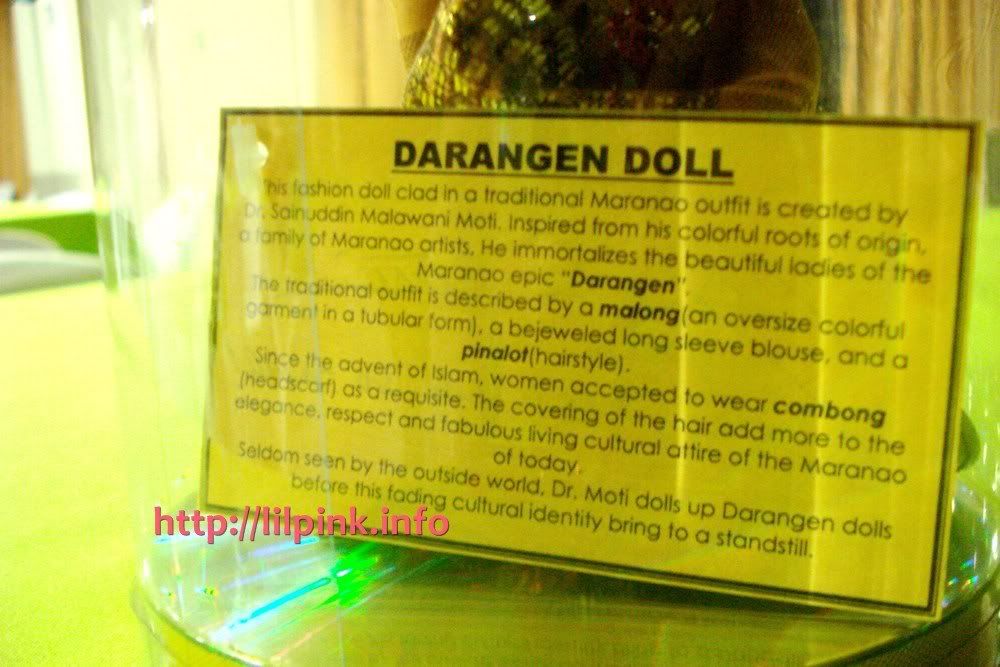 Basically, it is a typical doll dressed in a Maranao tribal costume. I think we have dolls like these in Tawi-Tawi too. The difference is that those in Tawi-Tawi are dressed in Batawi.
Below is a doll from the 50th Anniversary of Mindanao State University. What makes it special? Everything is sewn to the cloth. I mean, the beads and all the stuffs. The others are just glued down.
Uhm. Sorry, the photo blurred on the doll part. :(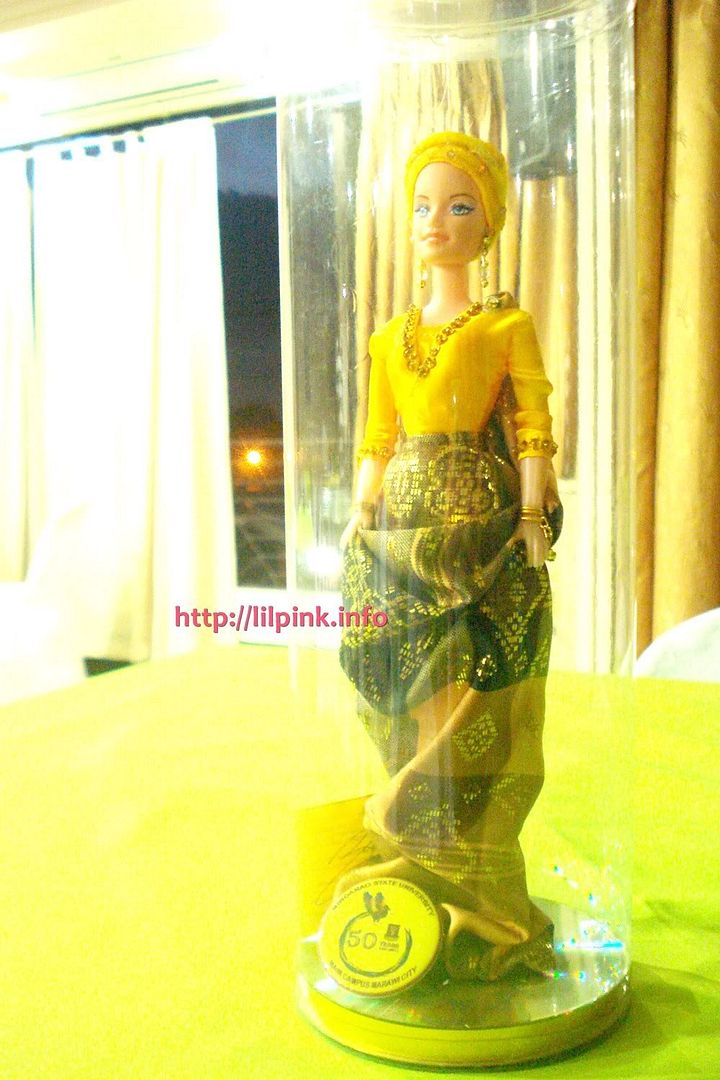 Look at the MSU 50 years logo beneath.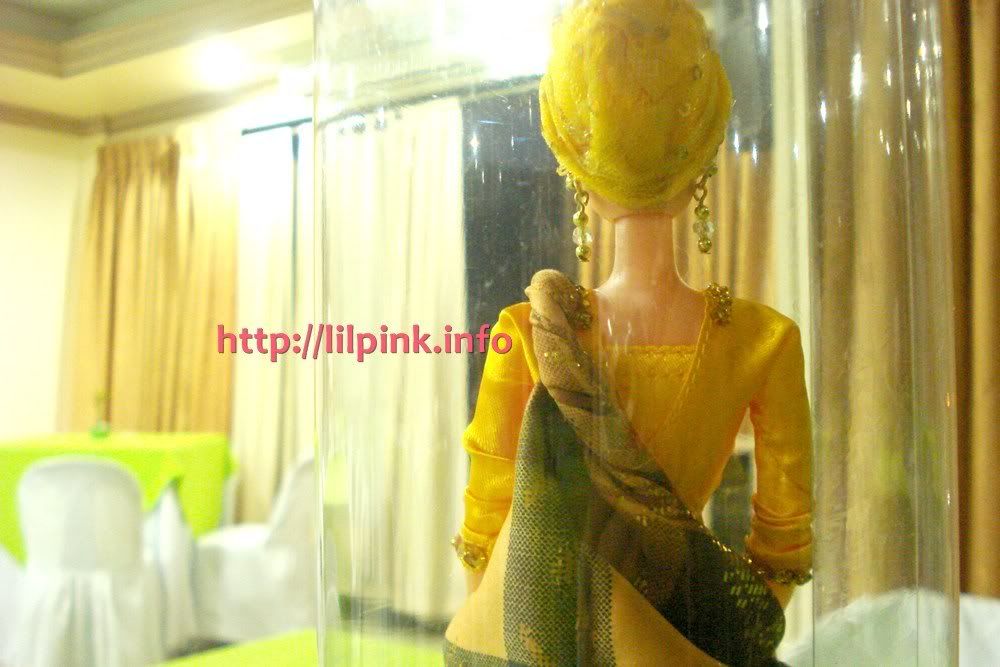 Everything about this doll is just so fabulous.
More photos: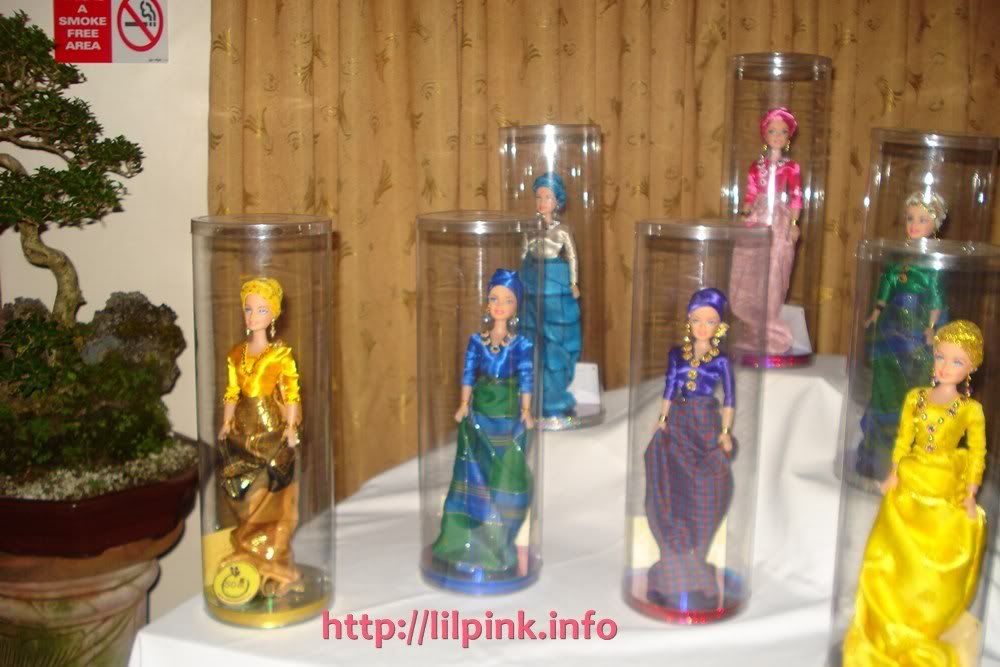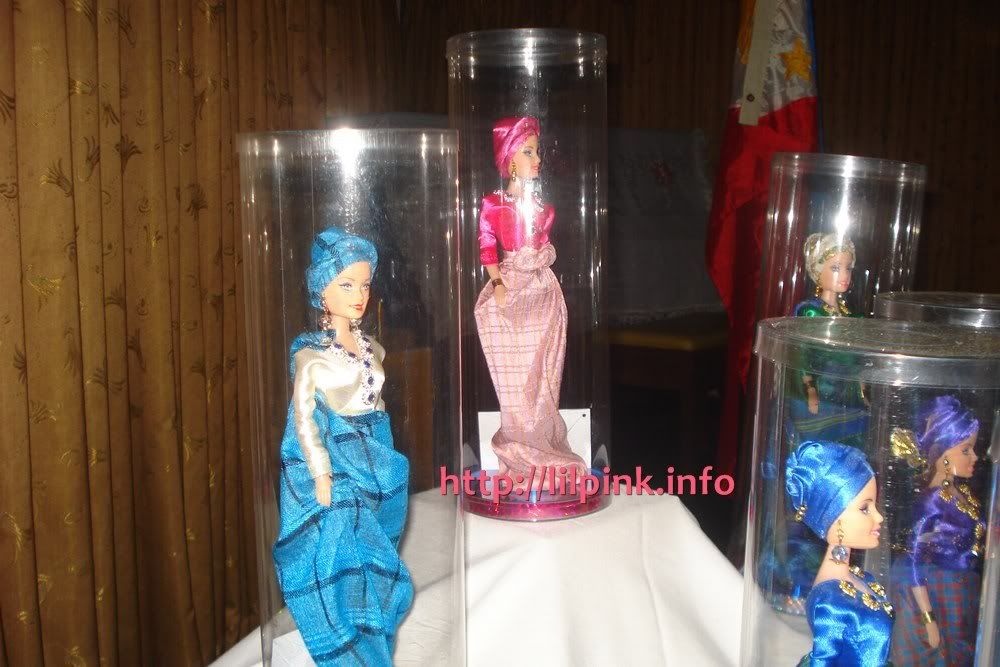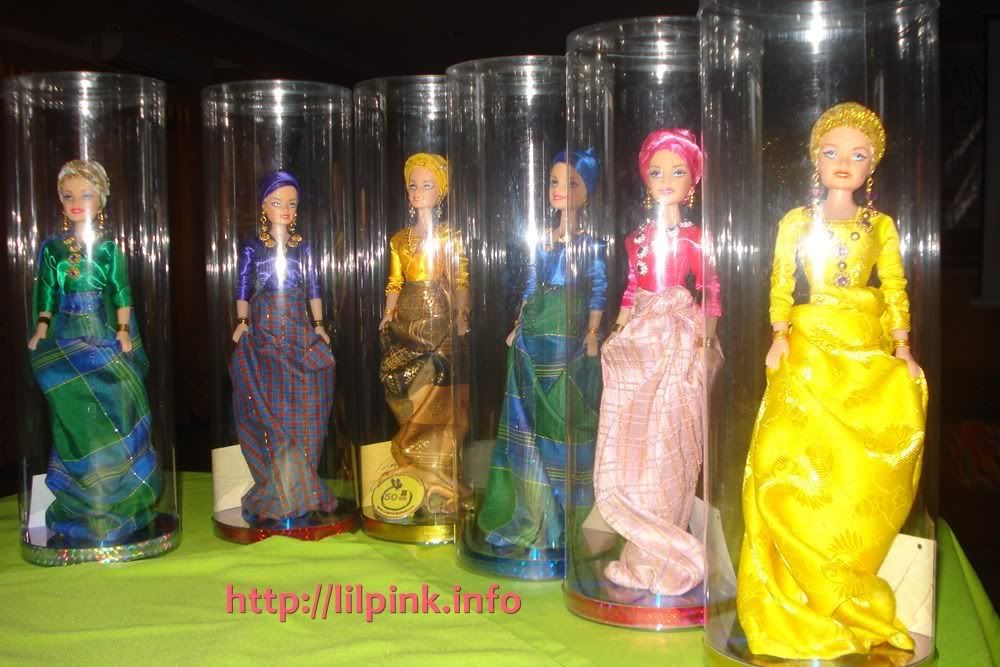 And below is my favourite doll. I was amazed how I loved the one not in pink. Yay! Well, I loved this doll because it is the only one wherein the upper color which is white is contrasted with navy blue.
I know. The dolls are super cute. They cost around Php1,500 each. I wish someone would give something like this to me. I'd be really really happy. :D