Shoppe Visit to Rayven Creatives
Do you remember the post I made for Accountancy Week 2012 at my place? Well, the streetwear outfit worn by our candidates were sponsored by 
Rayven Creatives
.
Here's a photo of the streetwear outfit:
Last Saturday, sir Ray Venenoso gladly welcomed us to his newly-opened shop in Iligan City which is what I have been talking about -
Rayven Creatives
. It is really great seeing people living their dream.
Sir Ray was one of my instructors at MSU IIT for my Business IT class. And now, he is using his talent to earn a living which is really admirable.
Rayven Creatives
is a shop that wishes to change the tshirt industry. We all have been so fun of doodling and stuffs like that. Now, Rayven Creatives brings us
customized illustrated shirts
of our choice and liking.
Cool eh? Here's a mini shoppe visit we did.
Us listening to Sir Ray while he talks about how RC started way back 2011 when he was contracted for the drawings and illustrations for MSU IIT Palakasan.
Sir Ray was also one of the people who spearheaded the One for Iligan shirts which went viral all over Mindanao and the country.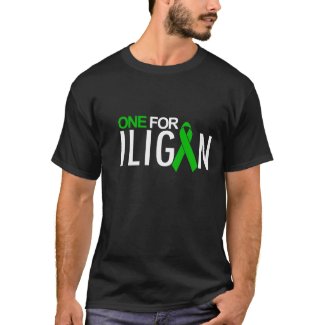 Rayven Creatives officially opened on April 8, 2012. Of course, it is still an infant in the business scene. However, with the growing demand for customized and great-looking shirts, Rayven Creatives surely hit the bull's eye.
Here are some of the designs I found on Sir Ray's desk.
Guess what? I love this look on Rizal. It's like he is on to something real bad! Watch out colonizers! hihi
They offer caps too. Love the pink and superman caps.
The shop is one good stop to get Iligan shirts too. Love the designs so much.
MSU IIT Palakasan characters.
Anine trying this Senior San Miguel shirt.
Anine and Aya with the caps on!
And of course, there's me!!! :)
I just luuuurve this cap. I wanted to take it home.
Streetmovers shirt!!
Sir Ray's girlfriend taking the measurements of a customer who I also know. hahah
There's Sir Ray!
Illustrating...
A closer look. Oh, he is illustrating again for the Palakasan 2012 of MSU IIT.
With a mini Sir Ray Venenoso chibi. Cuteness overload!
And that's me with his excellency, Sir Ray. hihi
Where they are located:
Ending the post with a makulit photo of me!
Order your customized illustrated shirts now! :) I think, they can make arrangements for overseas orders just as much they love Iligan orders. :)
There is creativity and art in their products. You don't wanna miss out on this.
Do visit them at Rayven Creatives!!! 
I will be posting a more decent shop review entry for this. Till then. I still have to pack things for my Cebu trip this week. :) Wish me safest and happiest trip.
Tatah!